STLCC-Meramec music students perform at Honor Flight reception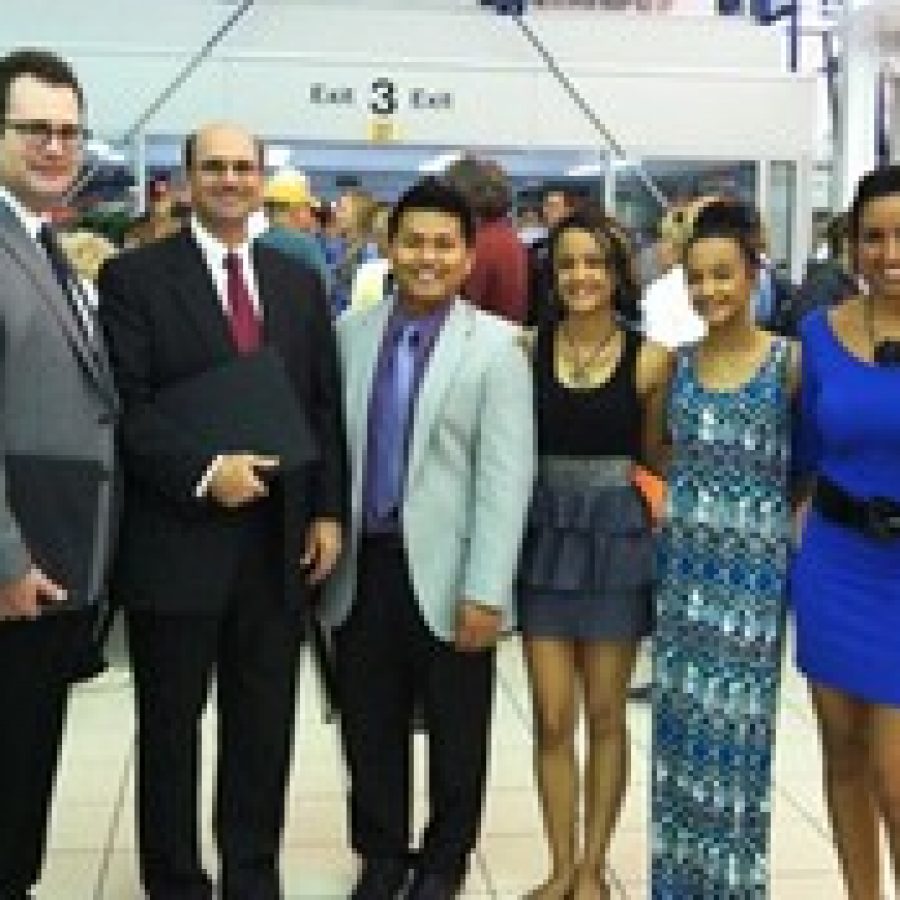 Eight St. Louis Community College-Meramec students performed Oct. 8 at an Honor Flight reception for World War II and Korean War veterans at Lambert-St. Louis International Airport as they returned from visiting memorials in Washington, D.C.
The students, led by Jerry Myers, associate professor in music, are part of the Meramec Chamber Singers, according to a news release.
After the veterans entered Terminal 2 to a chorus of bagpipes, the ensemble sang "The Star Spangled Banner." After a brief ceremony to honor the veterans, the group closed the event with Myers' arrangement of "God Bless America."
For one chamber singer, Dawn Levinson, the experience was personal. She performed to honor her late grandfather, who was a World War II veteran. Levinson noted that the Honor Flight volunteers wore T-shirts that said the following quote by Will Rogers: "We can't all be heroes. Some of us have to stand on the curb and clap as they go by."
"We got the opportunity to sing for these heroes as they went by," Levinson stated in the release.
Chamber singer Ashley Vance also enjoyed being a part of the ceremony.
"It warmed my heart to know that these veterans gave me the freedom that I have today and the fact that I was able to be in the same room as them honoring them and the sacrifice that they made, it was a powerful experience," she stated. "The bagpipes, the cheers of the crowd, the smiles on the veterans faces. I will remember and cherish every single second."
For more information about Honor Flights, visit Greater St. Louis Honor Flights at
.