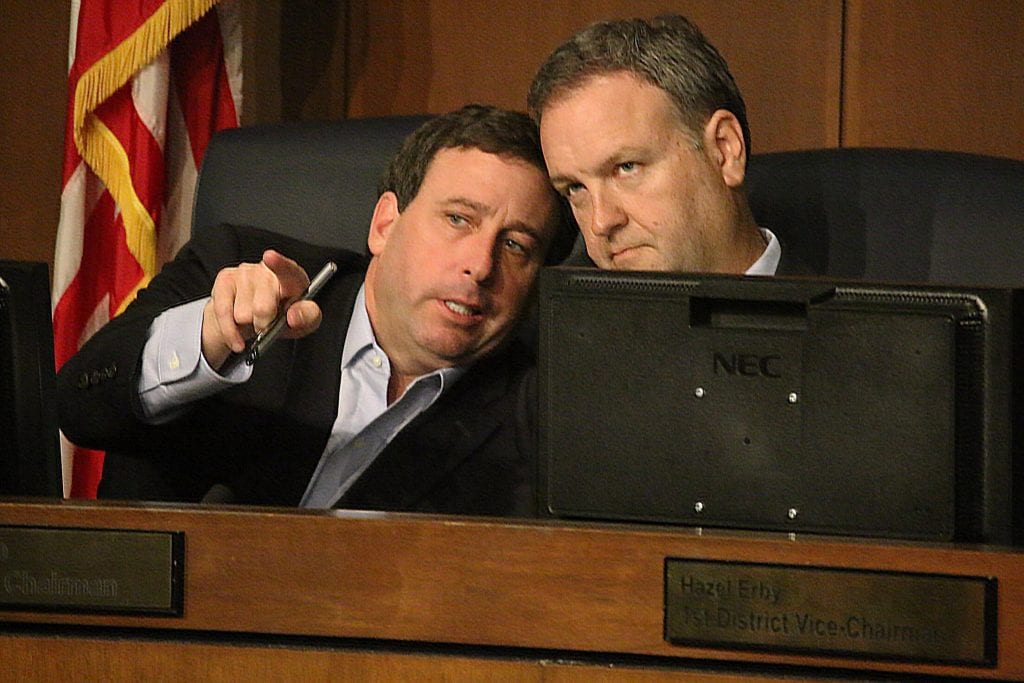 By Gloria Lloyd
News Editor
glorialloyd@callnewspapers.com
The St. Louis County Council declined to take up any bills related to the 2019 county budget last week, and council members signaled that they are willing to wait months if they have to in order to get a budget they want to pass.
The $772 million budget recommended by County Executive Steve Stenger carries a $10 million operational deficit, as expenses outweigh revenues. Stenger wrote in this year's budget memo that while the county could provide current services for one more year by dipping into the reserve fund, the 2020 budget will send the county's reserve fund into the red, which will require either service cuts or hikes in revenue.
The council held all the budget bills last week, setting up a situation in which the county could go into 2019 without a budget. If that happens, the county Charter mandates that the county will continue to operate under the 2018 budget.
County Budget Director Paul Kreidler told the council in budget hearings that 2020 is the "day of reckoning" that has been projected for the last decade as property tax revenues fell off during The Great Recession, and state law changed so that the county couldn't roll up the tax rate to take advantage of a full increase in assessed valuation. For his part, Stenger has said that he has cut millions of dollars from the budget and cut jobs through attrition. Although he gave county employees a raise his first year in office, this will be the eighth year in the last decade that county employees will not get an across-the-board raise.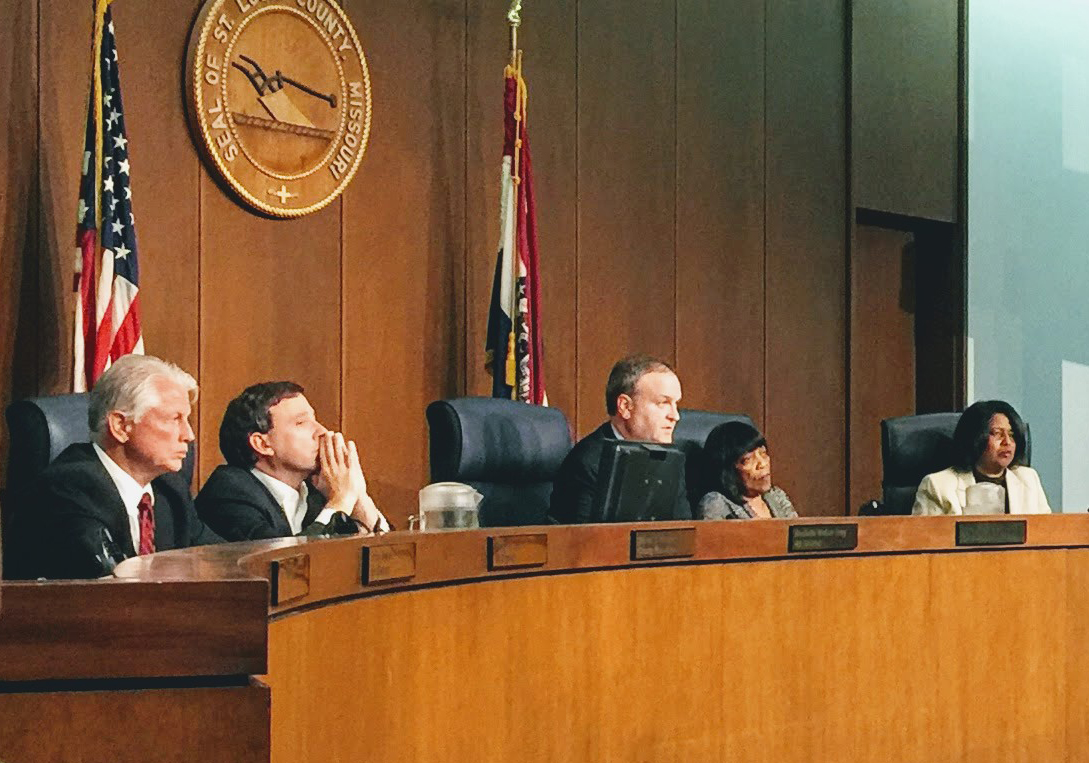 Rather than come up with its own plan at first, the council will wait to see if Stenger offers a budget proposal that balances the budget, said council Chairman Sam Page, D-Creve Coeur. It was a move that appeared to be supported by nearly the entire council.
The council could raise an extra $42 million next year by increasing the tax rate 6 cents to the voter-approved ceiling, but the county has had its current tax rate for more than three decades.
The member who came out the strongest against the current budget numbers was 6th District Councilman Ernie Trakas, R-Oakville.
"The public needs to know that we have been presented with a structurally unbalanced budget that will lead us into deficit spending that is not acceptable, and it would be remiss for this council to pass such a budget," Trakas said.
But Stenger and Kreidler constructed the best budget they could, said 5th District Councilman Pat Dolan, D-Richmond Heights.
"With the numbers they had to work with, the money that's there, with no hidden agenda, totally transparent, the budget is what the budget is," Dolan said. "Hopefully somebody can find some more money somewhere… They presented the numbers that are there."
In response, Trakas said, "The budget is a train wreck. The numbers aren't there, the money's not there, the money will not be there…. The message should have been sent loud and clear by now that this body is no longer a rubber stamp for anybody, but it's going to do its job and do its due diligence. So that's where I stand."