Stephanie, Matt Mayer celebrate their 30th wedding anniversary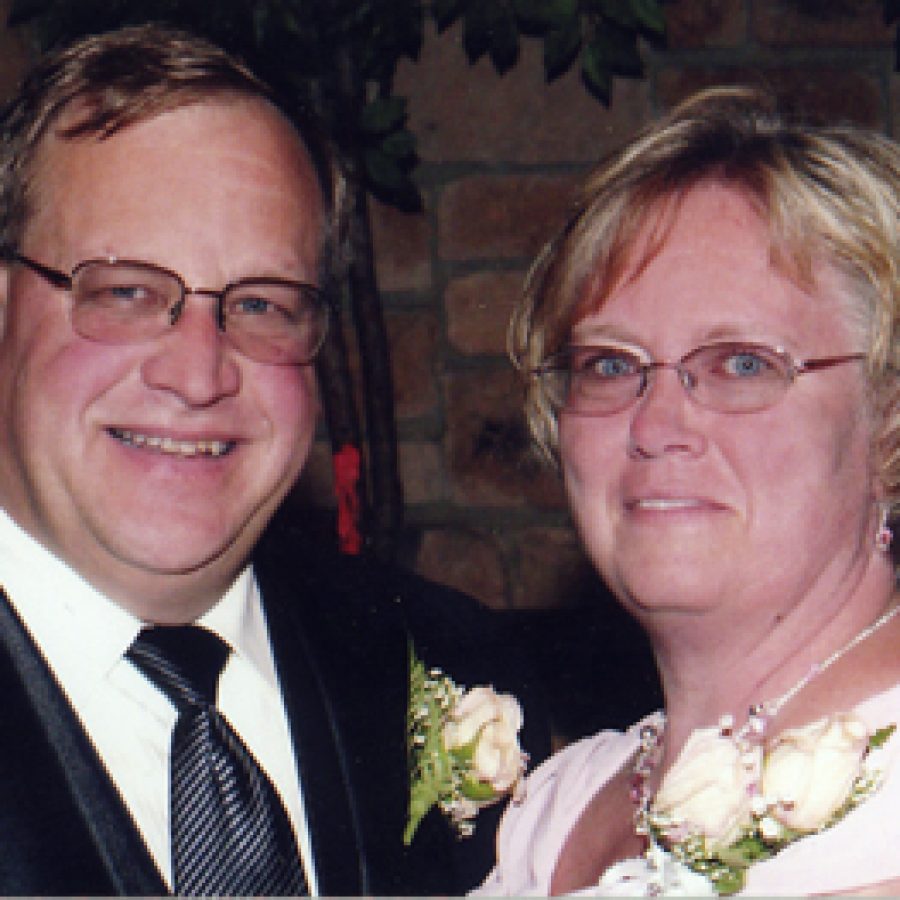 Stephanie and Matt Mayer Sr. of Arnold recently celebrated their 30th wedding anniversary.
They marked the occasion May 18 with family at the residence of their son and daughter-in-law, Matt and Ashley. On their anniversary, they celebrated with a candlelight dinner at Cusanelli's Restaurant.
Mr. and Mrs. Mayer were married May 27, 1978, at Immaculate Conception Church in Arnold by the Rev. Robert Menner.
He is chief of the Rock Community Fire Protection District in Arnold. Mrs. Mayer is a cook at Fox Senior High School in Arnold.
They are the parents of five: Jennifer (Andy) of Maryland Heights; Ben (fiancé Jessica) of Arnold; Matthew (Ashley) of Arnold; Andy (girlfriend Sara) of St. Louis County; and Sarah of Arnold.
The couple have three grandsons: Drew, Blake and Chase.