Stenger surveys north county tornado damage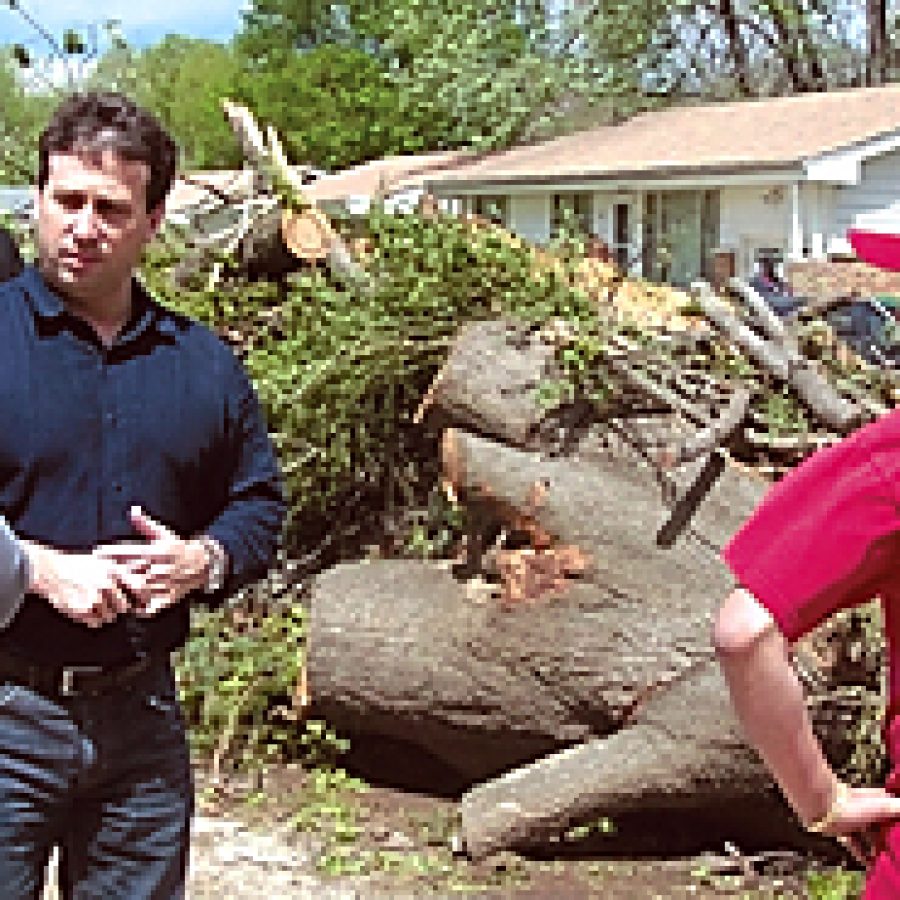 St. Louis County Council Chairman Steve Stenger visited north county last week to evaluate the scope of the damage caused by the April 22 F4 tornado.
Stenger, along with County Councilman Mike O'Mara and a team of officials from the Federal Emergency Management Agency, State Emergency Management Agency and Small Business Administration visited several storm-ravaged neighborhoods in north county on April 28.
O'Mara, who represents much of the affected area, led the group on a tour of the devastation left by the tornado.
Stenger represents the county's 6th District. As council chair, Stenger joined the team of officials to assess the progress of relief efforts and determine what level of support is needed from the council to aid in the rebuilding process.
Stenger was impressed by the strides north county elected officials and police are making by collaborating to clean up and move forward, stating in a news release, "I cannot speak highly enough about the remarkable efforts and progress of the local officials and police. Despite the extensive damage, there is a true sense of community, as neighbors work together to remove debris from backyards, front yards and their neighbors' yards."
As for the role the County Council will play, Stenger affirmed: "St. Louis County will continue to assist victims of the storm in any way that it can. We will see this through together. I want all of the victims of the storm to know that St. Louis County is engaged and present in the community to help them.
"We are committed to provide relief for as long as it takes. And we will do whatever is necessary to help the residents of St. Louis County to recover from this tragedy," Stenger added.