Stenger hopes Gravois Road redesign will spark economic growth
County executive optimistic about south county's future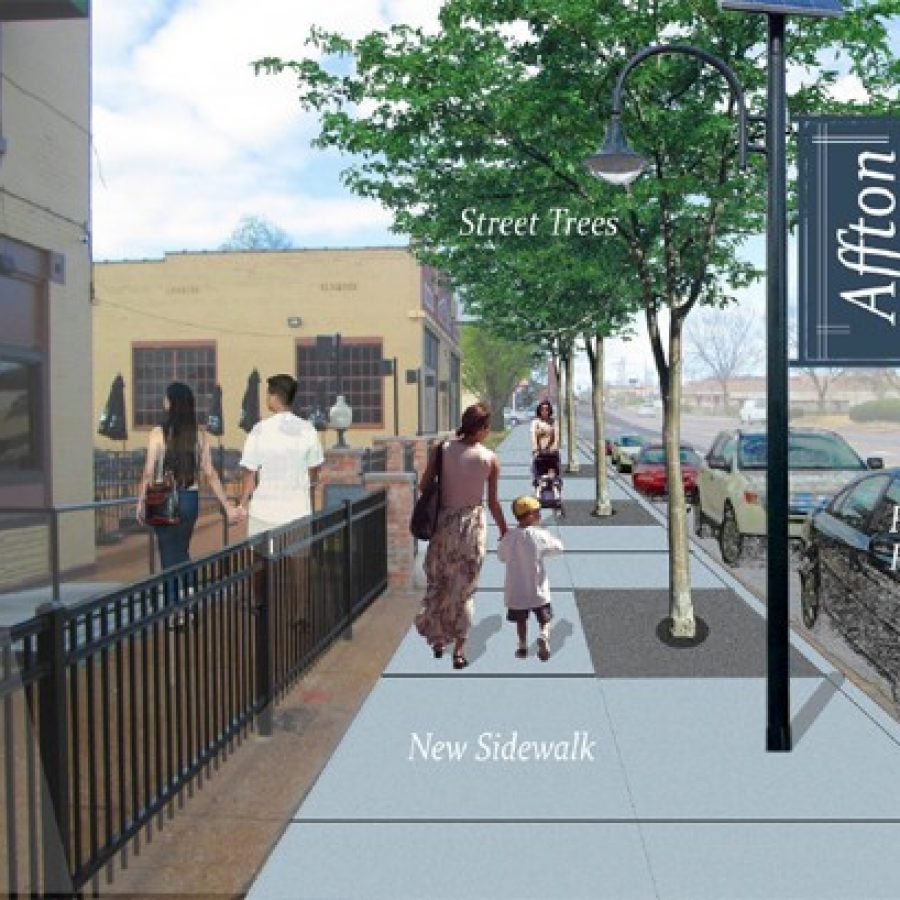 County Executive Steve Stenger hopes that a proposed redesign of Gravois Road could spur economic redevelopment throughout all of south county, not just Affton.
The first phase of a $10 million redevelopment of Affton Plaza is set to open in the fall, and a Great Streets initiative is underway to redesign Gravois Road to make it more livable and walkable. A report from regional planner East-West Gateway, which is funding the Great Streets study, could be out as soon as this month.
"It signifies what I think is going to be a very bright future for Affton, and that opens up not just Affton to new and better development, it really opens up all of south county," Affton native Stenger told the Call.
Experts from East-West Gateway spent a week in Affton last month analyzing every aspect of the Gravois Road corridor to see how it could be improved, and their final report on what they believe the "vision" for Affton should be is expected this summer.
The focus of the study is the stretch along Gravois from Mackenzie Road to the River des Peres.
The report is also fueled by the thoughts of roughly 100 Affton residents who used clickers to give their opinion on Gravois at a series of public meetings on the project last month. The information-gathering process began months ago as planners met with officials and business owners for tours of the Gravois Road corridor.
Planner Bob Lewis of Development Strategies Inc. said that he was a county planner studying Gravois Road nearly 40 years ago, and not much has changed in the intervening decades.
"Gravois Road doesn't dip down too far and it doesn't climb too far," he said. "It's one of those places where steadiness has taken hold over time."
But now, the pieces seem to be falling into place for a major change that Stenger said "ultimately leads to changing the face of Affton."
And that is in no small part due to the Affton native's 2008 election to represent the 6th District on the County Council and his 2014 election as county executive.
"It's an idea that I had thought about when I was a councilman and then as county executive, I really want to see that area developed," Stenger said. "I want to see economic development in all areas — west, north, south — and this is just a component of that overall strategic development that we're engaging in. And one of the pieces is to have that Gravois corridor — a gateway to the county coming in from the city — to have a much better transportation avenue."
The Great Streets initiative generally looks to make streets more walkable, bikeable and better-looking, with a more attractive streetscape, and that matches Stenger's vision for Gravois.
To that end, he fought against a thrift shop that wanted to open near the intersection of Gravois and Tesson Ferry, which now has a Starbucks, and he championed new luxury housing with the Grant's View subdivision at Gravois and Musick roads, Stenger noted.
Perhaps most importantly, Stenger said, he collaborated with developer Larry Chapman of Chapman Ventures, who wanted to revamp Affton Plaza, the run-down series of shopping centers between Mackenzie, Weber and Gravois roads.
Approved for tax-increment financing, or TIF, earlier this year with the full support of the county, the Affton School District, Affton Fire Protection District and even a local Republican club, construction is now underway on that $10 million redevelopment project.
Dorsett Road in Maryland Heights underwent a similar Great Streets makeover, and a $26 million, mostly federally funded project is now underway on West Florissant Avenue in Ferguson.
Stenger said he hopes the Affton project could be of a similar scale as the Ferguson one, depending on availability of federal funding.
And the project could help usher in projects all around south county, Stenger said.
"More and better development is what you're going to see, and you're going to see it in Lemay, you're going to see it in Tesson," he told the Call. "You're going to see it all over."