Stauder excels on the court, in the classroom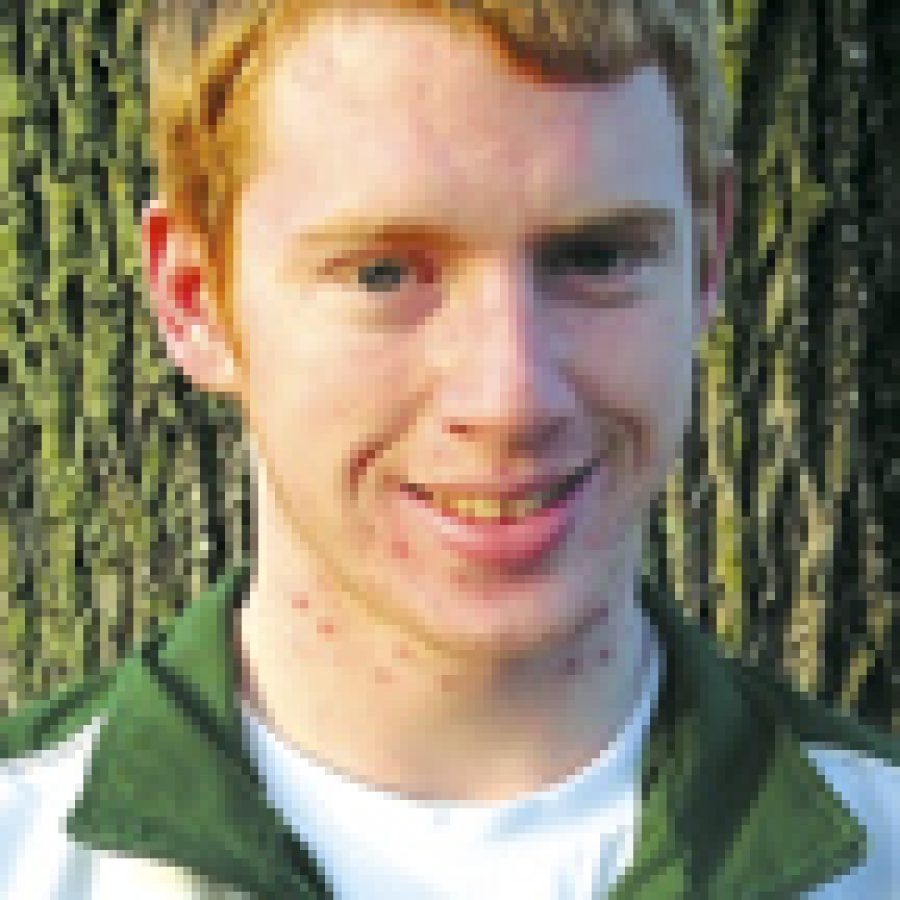 Rusty Stauder, the starting point guard on the Lindbergh High School boys' basketball team, has found the secret to excelling both on the court and in the classroom.
"Rusty is very dedicated to our program," Lindbergh head coach Jason Wolfard told the Call. "This year his goal was to be the starting point guard and he started in every game but one this season because he was hurt. He was a big surprise for us."
But many people would not be that surprised with Stauder's dedication to his craft on the court and his classroom skills.
That would explain his 3.97 grade-point average and a score of 34 on the ACT that helped him capture a finalist spot in the National Merit Scholarship Program. Finalists are selected from less than one-half of 1 percent of the nation's top high school students. He's also a member of the National Honor Society along with the DECA Club and the L-Club at Lindbergh.
Stauder plans to attend Seton Hall University this fall and major in sports management at the Stillman School of Business.
He complements his accomplishments in the classroom with his efforts on the basketball court.
The senior point guard averaged 3.9 points and 3.21 assists a game this season for the Flyers as Lindbergh went 18-10 overall with a 7-1 mark in Suburban West Conference play for a second-place finish.
His 90 assists ranked Stauder third in the Suburban West Conference this season. He also averaged 1.9 rebounds a game, while recording a total of 30 steals and one blocked shot.
"The best thing about this year was that we doubled my win total in my high school career, so it was quite a ride," Stauder said. "I really enjoyed being on a good team this year."
The oldest of Jim and Nancy Stauder's two sons, he began playing basketball when he was 9 for St. Elizabeth's Catholic Youth Council team. He also played hockey at the time, which eventually led him to choose hoops over power plays and penalty boxes.
"After one hectic winter, I had to pick between hockey and basketball," Stauder said. "I was better in basketball, so I decided to stay with that."
But don't think for one minute that he didn't have to wait his turn to break into the starting lineup for the Flyers' varsity team.
Stauder backed up all-conference point guard Richard Williams last season after spending two seasons on the junior varsity team during his freshman and sophomore years at Lindbergh.
"When Rusty was a freshman, we didn't have a point guard for the sophomore team, so we moved him up and basically threw him to the wolves," Wolfard said. "This past off-season, he really worked on his shot, and this year, he was one of the conference leaders in assists."