State's gay-marriage ban ruled unconstitutional
Attorney general appeals ruling to Missouri Supreme Court
A judge overturned Missouri's constitutional amendment banning gay marriage Wednesday afternoon, 10 years after the amendment was approved by voters.
Ruling in the case Missouri v. Florida, St. Louis Circuit Judge Rex Burlison ruled that it is unconstitutional for Missouri to deny the right of gay couples to marry and that starting at the time of the ruling, licenses for gay marriages could be issued statewide.
The ruling, which Attorney General Chris Koster has appealed to the Missouri Supreme Court, comes a month after another state ruling that mandated that Missouri recognize out-of-state gay marriages.
St. Louis County Recorder of Deeds Gerald E. Smith told the Call that his office has not yet prepared a formal response on how it will handle license applications from gay couples, but from what he understands, marriage licenses will now be issued to gay couples statewide.
"I believe that the ruling was about the statewide ban on marriage licenses," he said.
It was a victory for the lawsuit's plaintiff, St. Louis Recorder of Deeds Jennifer Florida, who was defeated Tuesday for her seat by the city's previous longtime recorder of deeds, Sharon Carpenter, who resigned her office before the August primary after allegations of nepotism in hiring in the recorder's office.
Standing in front of a rainbow banner that read, "First in Missouri! Show Me Marriage," Florida told reporters Wednesday that she will begin issuing licenses for gay marriage immediately.
"This is a positive move forward for loving same-sex couples in the city of St. Louis," said Jeffrey Mittman, executive director of the American Civil Liberties Union of Missouri. "It is also a win for families throughout Missouri as another discriminatory obstacle is lowered."
The move was also welcomed by national organizations working to expand marriage rights to gay couples. With new rulings over the past month, for the first time a majority of U.S. states — 32 — allow gay marriage.
"We can be sure that in the 'Show Me' state, as Missourians get to know married same-sex couples and their families, they will see clearly that their marriages are based on love, commitment and an interest in caring for their families," said Kansas City native Marc Solomon, the national campaign director for pro-gay marriage group Freedom to Marry. "Today's ruling adds to the powerful momentum of victories from a bipartisan array of federal and state judges as we work to secure the freedom to marry nationwide."
In a news release, Koster stated, "… We have appealed the ruling to the Missouri Supreme Court. The constitutional challenge to Missouri's historically recognized right to define marriage must be presented to and resolved by the state's highest court.
"Following decisions in Idaho and Alaska, the United States Supreme Court has refused to grant stays on identical facts. We will not seek a stay of this court's order when the United States Supreme Court has ruled none should be granted."
About the Writer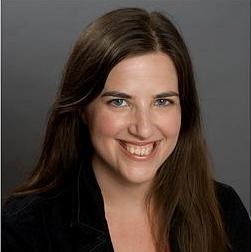 Gloria Lloyd, News Editor
Gloria is the editor of The Call. If you have any thoughts or suggestions for coverage, email her at glorialloyd@callnewspapers.com.