State representative honors local Eagle Scout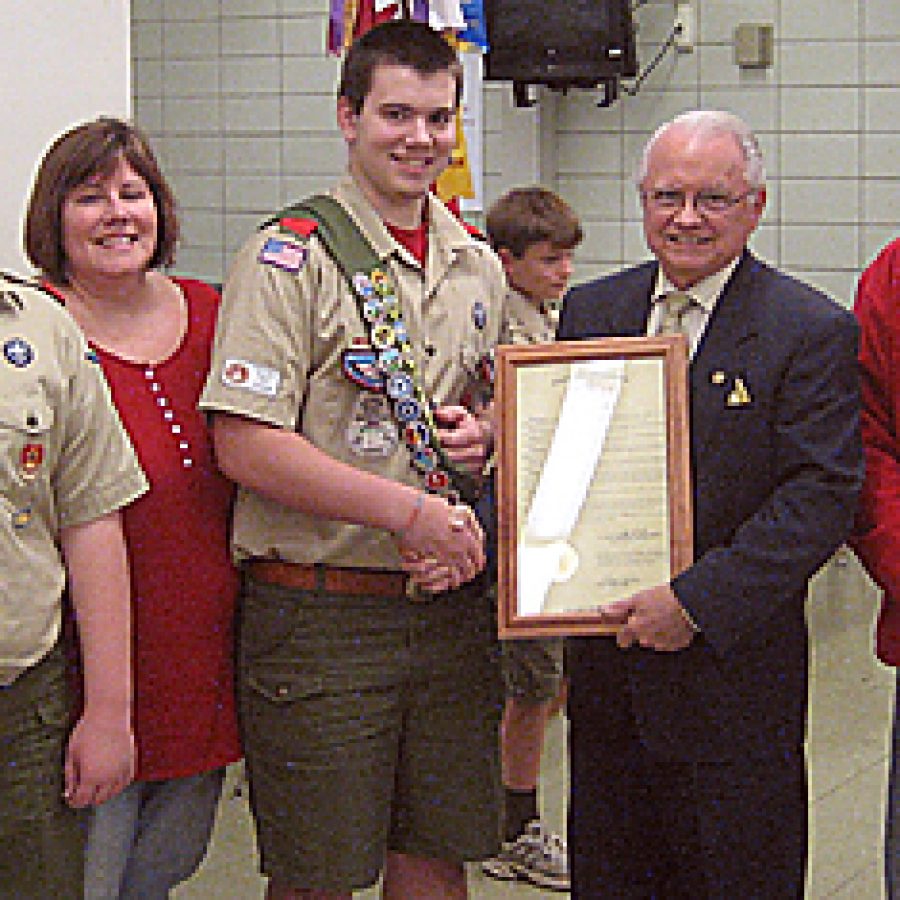 Rep. Walt Bivins of Oakville recently presented John Patrick Carman of south county with a Missouri House resolution honoring his rank of Eagle Scout, Boy Scouting's highest honor.
John, a member of Boy Scout Troop 824, successfully met the requirements to attain Eagle status by completing his Eagle project, which involved building a shelving unit for Our Lady's Inn.
During his 10 years in Scouting, John mastered several challenging and diverse skills to earn many awards, including the Arrow of Light, the Mile Swim Award and 28 merit badges. He also served in numerous leadership positions.
"I am pleased to present Mr. Carman with a resolution acknowledging his efforts and accomplishments," Bivins stated in a news release. "He has clearly demonstrated the Scout spirit, service and leadership required for this prestigious award. This achievement earns Mr. Carman not only my respect, but also everyone in our community."