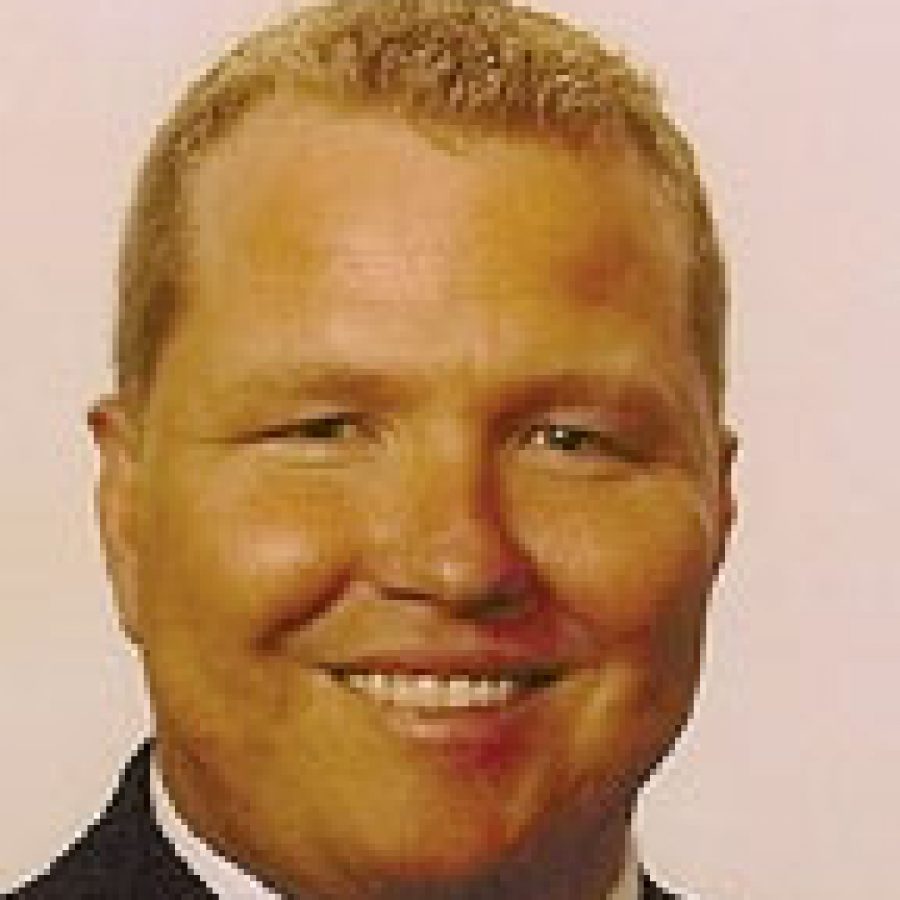 Rep. Jim Avery, R-Crestwood, is being deployed to serve in Iraq for a year, but he still plans on performing his public duties and seeking re-election in the November election.
Avery, a private first class, has received mobilization orders and will leave for Iraq Jan. 3 with the U.S. National Guard 1140th Engineering Battalion, Company A, based in Farmington. Avery has served with the National Guard for a year and a half and soon will be promoted to specialist.
He and other guardsmen will report to an armory Jan. 3, receive training and then will leave for Iraq from an undisclosed location in the United States.
Avery will be either the third or fourth state legislator from the United States to serve in Iraq. Representatives from Florida and Iowa already are overseas, while a representative from Ohio may be deployed just before Avery.
Avery told the Call Monday that with the capture of Saddam Hussein, his unit's obligation may be shortened if acts of terrorism slow down and the need for troops in Iraq is reduced, but he still expects to serve at least one year overseas.
"Obviously I wish I could be here, but I am willing to do anything I can to protect the freedom of our country or state," Avery told the Call. "I'd rather fight in Iraq as opposed to having random bombings in the U.S. And if that's what it takes, I think the taxpayers will understand."
He added, "I have to leave my friends, family and the people I represent. But everybody knows that this is an important war, the war on terrorism … A year is not that long."
This is not Avery's first overseas deployment. He previously served as a lance corporal with the U.S. Marine Corps from 1991 to 1993 and was sent to Somalia to assist with Operation Restore Hope.
Avery said he will continue to serve his constituents, despite his absence from the country.
Even though he will not be able to participate in such legislative activities as voting, he said he will keep in contact with his office and staff via satellite phone and e-mail. He said his office staff will handle all constituent issues while he is gone.
Because the Missouri House of Representatives has a strong Republican majority, which shares the same political philosophies as the voters who elected him into office, he said, the voters' philosophies will continue to be represented well in his absence.
"I'm not going to be here, but I will still be working and representing the district. I will be a very busy person," he said, noting his combat duties in Iraq.
Avery, whose two-year term expires at the end of next year, also plans to run again for state representative, even though he will be in Iraq during the November election.
His staff will perform all legislative duties, and he said he is confident he will be re-elected.
"I feel like I did a very good job last year," he told the Call. "I feel I provide outstanding constituent service. I know I won't have a Republican challenger. I'd be really surprised if I had a Democratic opponent. It's hard to bad mouth a guy who is serving his country."
Before he leaves, he said he will try to wrap up details surrounding legislation that will be introduced in his name. He is confident that representatives will approve legislation he is sponsoring while he is absent from sessions, he said.
While he is in Iraq, he said he will be sending down legislation that will affect him. In fact, he is sponsoring a bill that will mandate the state to mail absentee ballots to soldiers who are oversees in a more timely fashion to ensure that their votes count in the next election.
He also is sponsoring a bill that would strengthen constitutional language making a marriage only legal between a man and a woman.
While in Iraq, he said he would like to be able to change the way he recognizes students in his district that become Eagle Scouts.
The representative typically sends a flag that has been flown in Jefferson City to scouts the day they receive the special honor. Now he plans to send flags that have been flown in Iraq, he said, noting that he would pack extra flags and fly each flag in Iraq the day an Eagle Scout is honored.
He formally will announce his deployment Friday, Dec. 19, during a press conference, he told the Call. When the Call went to press Monday, a location for the announcement had not been determined.