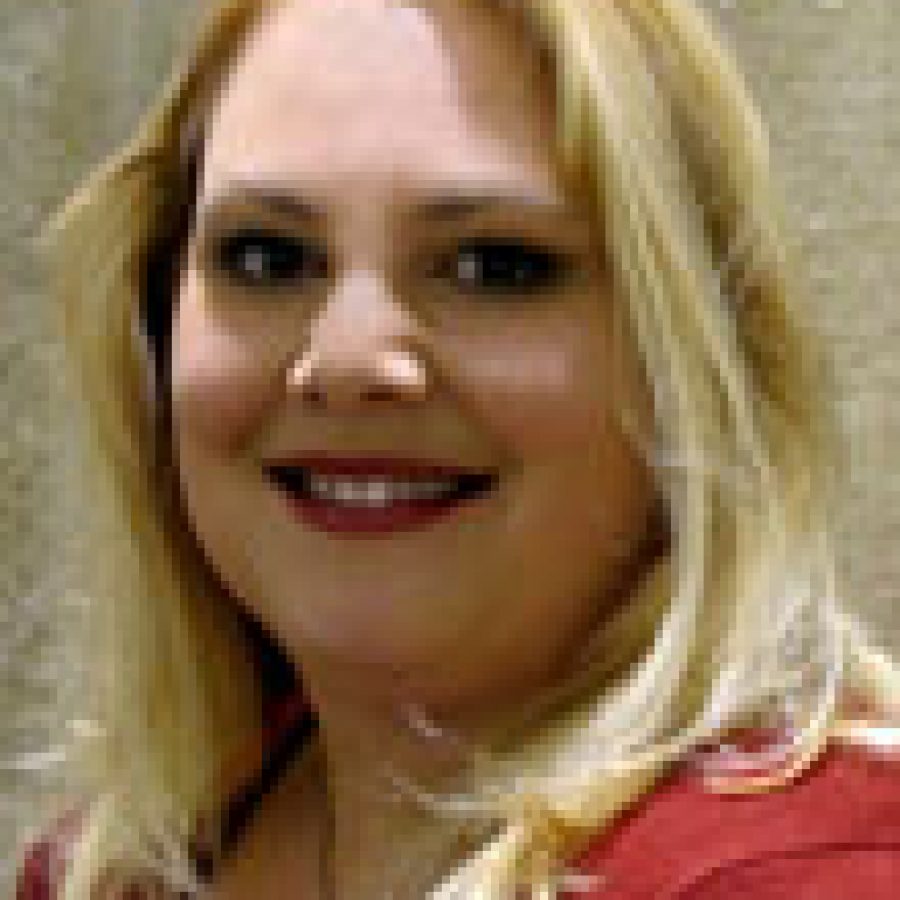 Crestwood's Ward 2 will have one contested race for the April 3 election.
Mary Stadter, 546 Aspen Drive, and Tim Trueblood, 943 Gillespie Blvd., will seek election to a three-year term.
Trueblood and Stadter are running for the seat currently held by Alderman Chris Pickel, who did not file for re-election.
Robert Deutschmann is unopposed to serve the final year of the Ward 2 aldermanic seat formerly held by Jeff Schlink, who was elected mayor last year. Steve Knarr, who was appointed to the seat, did not file for election.
Asked to identify the most important issue in the race, Stadter and Trueblood responded:
• Stadter said, "Keeping our city running effectively in the face of the massive reduction in retail revenue is by far the biggest issue facing the city of Crestwood. Crestwood has serious challenges ahead to keep our current level of services with our current income."
• Trueblood said, "… The single most important issue in this race is how we, as citizens, are going to respond to the work for Crestwood that we all recognize needs to be done and completed in these challenging times."
Stadter, 45, is an IT projects manager at Express Scripts. She and her husband, Jonathon, have three children who attend Crestwood Elementary School.
Stadter said she is seeking office because she is concerned about the city's finances with the loss of "so much of our retail revenue."
"I hope that I can bring a fresh set of ideas to our Board of Aldermen to help get Crestwood back to a solid financial footing," she said.
Trueblood, 63, is an account executive at Conway Freight. He and his wife, Karen, have two grown children. He is also a former alderman, having served Ward 2 from 1993 to 2006. He was unable to seek re-election because of term limits.
Trueblood said he is seeking the Ward 2 seat because Crestwood needs to "re-think and re-imagine what our city can be."
"We must abandon the years of our operating in a vacuum while our neighbors re-invent themselves," he said. "Blaming the past instead of looking forward to a better tomorrow must stop … I have experience and am prepared to go to work day one after the election to start this process."
The candidates gave the following responses to a Call questionnaire:
• Do you agree with the direction the city is moving under Mayor Jeff Schlink?
Stadter said, "Overall, I think we're finally starting to move in the right direction. I think Mayor Schlink is a very intelligent and thoughtful leader and that he has the best interest of our city in mind with the decisions that he has made. As he is also an IT professional, I look forward to working with him to move us forward technologically and economically.
Trueblood said, "I support the direction the city is moving under Mayor Schlink. Or, I should say, the direction the mayor is trying to move our city. The reaction by certain current aldermen to his election has been outrageous. Mayor Schlink is from Ward 2; he carried our ward by a great majority, as he did in each of Crestwood's wards. Yet there is, on the current Board of Aldermen, a group that has voted against every selection, against (nearly) every appointment that he has made, even to the point of voting against not one, but two, people from Ward 2 that he selected to fill his vacant seat on the Board of Aldermen."
• Do you support the performance of City Administrator Petree Eastman?
Stadter said, "I think Petree Eastman is a very sharp and talented city administrator and that we're lucky to have her. After listening to many Board of Aldermen meeting recordings, I have some concerns that we are not taking her recommendations as often as we should. I'm not sure what the thought process is with hiring someone of her caliber and then nitpicking every suggestion she makes."
Trueblood said, "Ms. Eastman is new in her position. But she is not new to the position of city administrator; she has held similar jobs in other communities. So I am very surprised that she either chooses to ignore or does not know that she, as Crestwood's city administrator, answers to the aldermen of Crestwood. Crestwood's city administrator is accountable to an individual alderman or to the board as a whole. Their requests to the city administrator are the same as those from a supervisor to an employee."
• In August 2008, 72 percent of Crestwood voters rejected the proposed six-year, 35-cent-tax-rate-increase Proposition 1. How did you vote on Prop 1 and why?
Stadter said, "I believe that I voted against the increase at that time. But to be fair, four years ago we weren't in quite the financial situation that we're in now.
"At that time, I believed there would be forward motion on the mall rehab project and that we would have additional retail revenue coming in much more quickly than we've actually seen. If that vote were held today, I can't say that I would vote the same way. Nobody likes a tax increase, but we've had it pretty darned good for a long time, enjoying one of the lowest tax rates in our area, and I think that we have to all do our part to keep our city solvent until we can improve our overall situation."
Trueblood said, "I voted against Prop 1. I was not convinced by the information presented in support of the 35-cent tax increase to vote for it."
• Crestwood Court's owners and city officials both have indicated that tax tools, including TIF, likely would be used to redevelop Crestwood Court. Would you support TIF and/or other tax tools to redevelop the mall?
Stadter said, "If we could find a good situation to use a TIF where we would anticipate a reasonably quick return on our investment, such as we had with Kohl's, then I would absolutely be for it, especially if we could bring in one large retailer on a TIF — such as an anchor store at the mall — that we thought would attract other non-TIF businesses."
Trueblood said, "I am sure that the owners of Crestwood Court would like to use TIF and other tax tools to redevelop their property. But, to date, I am not aware of any redevelopment plans or drawings being offered in support of the use of tax tools. I would think if the developers want the people who represent the taxpayers to approve the use of tax tools, the developers would show the citizens of those representatives what they want to do with their tax dollar."