St. Paul's prevails in quilt event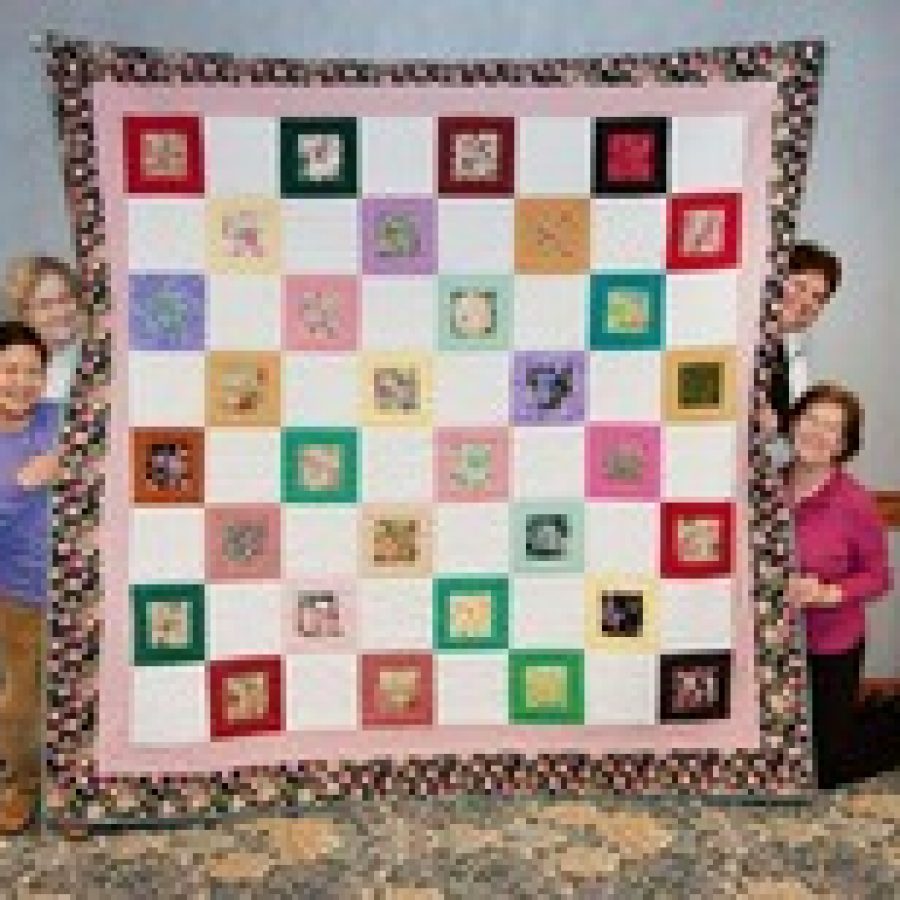 For the second year, in a tight competition with less than 20 votes separating the top two churches, St. Paul's Catholic Church, of Fenton, beat out St. Dominic Savio, of Affton, to win Friendship Village Sunset Hills' fourth annual Quilting Competition.
Several-hundred people voted in the week's competition and display of quilts from area churches at Fountain View, the free-standing, assisted-living community at Friendship Village.
While not part of the competition, Friendship Village residents also displayed handiwork and quilts in the show, according to a news release.
The winning quilters from St. Paul's plan to donate the $1,000 in prize money — half to the church and half to St. Ann's Sodality, an organization which cares for the needy and the church.
St. Paul's, damaged by the New Year's Eve tornado in 2010, the quilters said, has been completely restored.
More than 100,000 stitches were featured in the quilt competition that found St. Dominic Savio a close second.