St. Margaret Mary will be site of Baker, Nigh wedding vows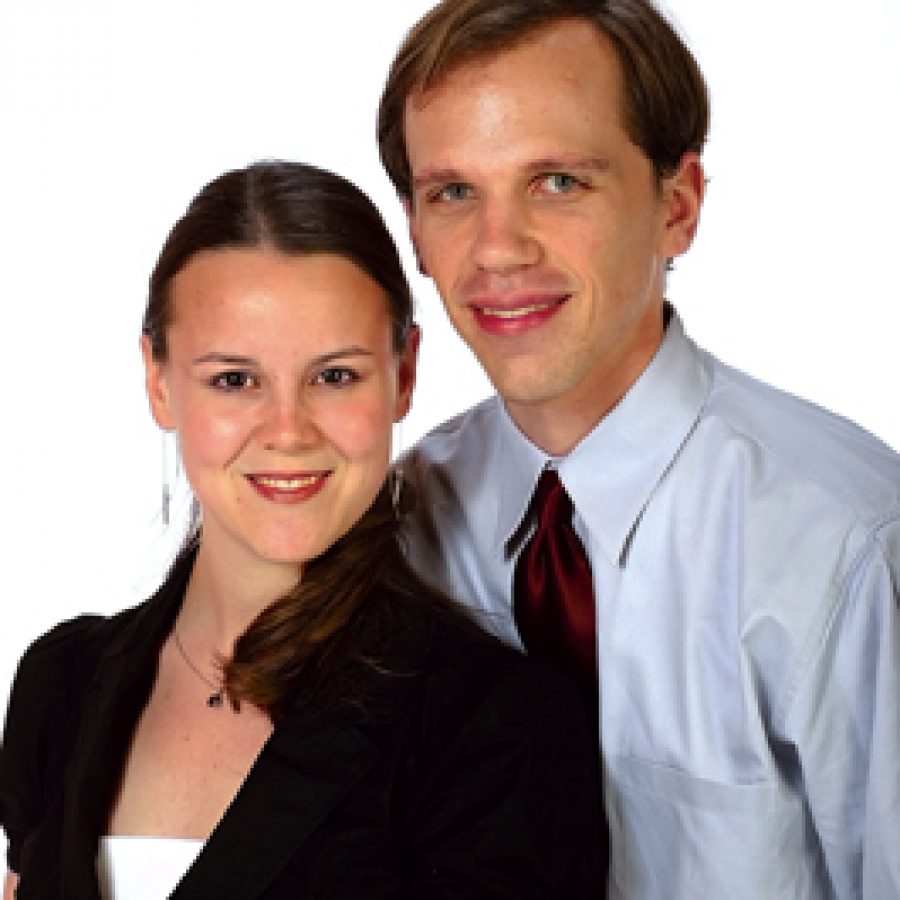 Alaina Therese Baker, daughter of Jeff and Sue Baker of south county, and Michael Dean Nigh, son of Doug and Edith Nigh of Kirkwood, announce their engagement and forthcoming marriage.
Baker is a 2001 graduate of Rosati-Kain High School and a 2005 graduate of Kenyon College in Gambier, Ohio, where she earned a bachelor's degree in neuroscience.
After spending a year in Germany studying on a research Fulbright grant, she is pursuing her doctorate degree in the Northwestern University Interdepartmental Neuroscience program in Chicago.
Her fiancé, Nigh, is a 2001 St. Louis University High School graduate and a 2005 graduate of the University of Kansas with dual degrees in music theory and composition. He recently completed his master's degree in music composition at Northern Illinois University in DeKalb, Ill.
The couple plan an Aug. 9 wedding at St. Margaret Mary Alacoque Catholic Church.