UPDATED: St. Louis woman wins $100,000 with lottery ticket purchased at south city Schnucks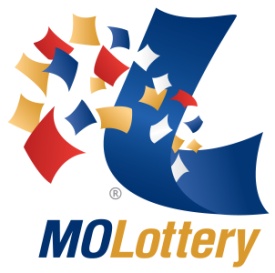 Editor's note: This article was updated to reflect the correct site of the purchase of the winning ticket after inaccurate information was provided by the Missouri Lottery.
St. Louis resident Nancy Nguyen won $100,000 on a "Money Money Millionaire" Scratchers ticket in the Missouri Lottery this month, the lottery announced Monday.
The lottery initially said in a news release that Nguyen purchased the winning ticket July 12 at a Schnucks Market in Affton, but the lottery gave the incorrect address for the Affton store. Responding to an inquiry from the Call, lottery officials said that the ticket was purchased at a Schnucks in south city, 3430 S. Grand Blvd.
"Money Money Millionaire" is a $10 game that began June 25. Three top prizes of $1 million remain available in the game, as well as 12 prizes of 100,000.  Remaining prizes for all Missouri Lottery Scratchers tickets can be viewed at MOLottery.com. Both scratchers and draw games tickets can also be scanned on the Missouri Lottery's mobile app to determine if a ticket is a winner.
The lottery is also promoting the multi-state Mega Millions jackpot, which has hit a near-record high for Tuesday night's drawing due to higher-than-expected ticket sales.
Due to strong sales, the Mega Millions jackpot for Tuesday's drawing is now up to an estimated $512 million, making it the fifth-largest jackpot in Mega Millions history. The cash option is now $303.4 million.
"It's always so much fun when the jackpots grow, but I want to remind everyone to play responsibly," Missouri Lottery Executive Director May Scheve Reardon said in a news release. "It only takes one ticket to win."
Reardon also reminds players to put tickets in a safe place and remember to check them after the drawing.
"Even if you don't win the jackpot, you can win eight other prizes in this game, so check your tickets carefully," she said.
Missouri players have until 8:59 p.m. Tuesday night to purchase Mega Millions tickets.