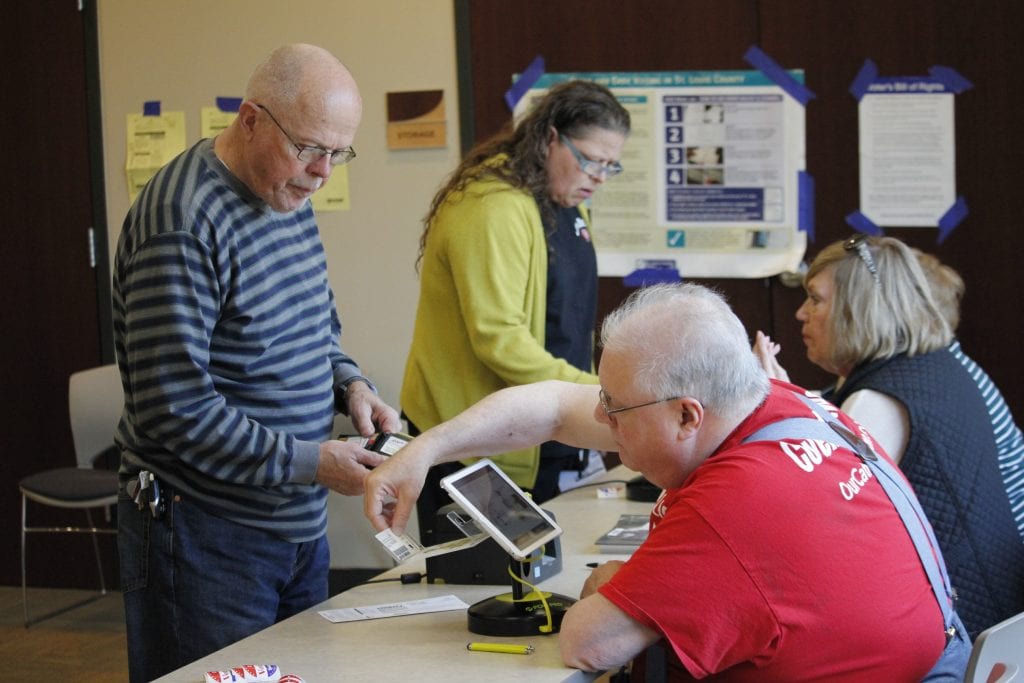 Erin Achenbach
The St. Louis County Board of Election Commissioners is asking a court to move the county's April 7 municipal and school board election to either April 28 voting by mail or Aug. 2.
A decision is expected Tuesday.
In a news release, the county election authorities said, "In an effort to protect the health and wellbeing of St. Louis County voters and election workers — and to preserve the integrity of the election — the St. Louis County Board of Election Commissioners (BOE) will this Saturday
petition the Missouri Court of Appeals, Eastern District, to postpone the
April 7 municipal elections. The BOE will ask the Court to move the election date to April 28 and to authorize a vote by mail. If the Court declines to approve the mail-in vote on April 28, the BOE will request a delay until the August 2020 primary election.
"Today, the United States federal government, the State of Missouri and St. Louis County declared states of emergency in response to the coronavirus pandemic. The BOE sees the request to delay the election as essential."
"We believe this decision is necessary to protect the public and everyone involved in the election process," said BOE Commission Chair Sharon Buchanan-McClure.
The St Louis County Board of Elections, the largest election authority in the state, is responsible for all public elections, voter registration and voter record maintenance in St. Louis County. The board is governed by a state-appointed, bipartisan board of commissioners. Nearly 750,000 registered voters in St. Louis County cast ballots in 1,260 precincts from roughly 360 polling places.