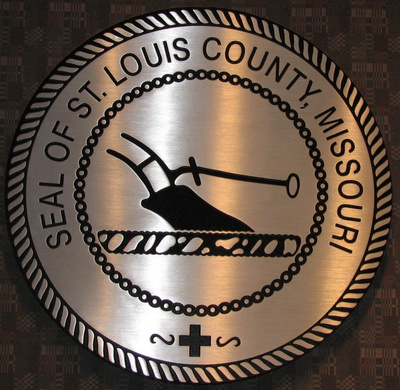 In response to COVID-19, the St. Louis Economic Development Partnership joined the St. Louis Development Corporation, or SLDC, to announce resources for small businesses, including zero-interest loans and a newly created hotline to help businesses access resources.
The new city-county Small Business Resource Program covers St. Louis County and the city of St. Louis. The new program has been launched to help mitigate the financial impact of the COVID-19 virus.
"With its business incubators, technical support and Small Business Administration loan administration expertise, the Partnership is uniquely positioned to help small businesses in our region at this critical time. I encourage small businesses to contact the Partnership to be directed to available resources, and I implore other businesses and foundations to contact the organization to leverage our collective assets and resources in this time of crisis," County Executive Sam Page said in a news release.
 "The city and county are working together as one to support our small businesses which are the backbone of our economy – and the heart of our neighborhoods. Our region must come together to support each other, and we are combining our efforts to help support their efforts in these challenging and uncertain times," Mayor Lyda Krewson said in the release.
Under the Small Business Resource Program loan initiative, businesses are eligible to apply for loans of $5,000 for working capital. Any for-profit business in the city of St. Louis or St. Louis County that has sustained economic damage due to the COVID-19 crisis may apply.
To obtain a loan, businesses must be in good standing with state and local governments and have been in business for at least one year. Applicants must demonstrate that their company's jobs are threatened by the health crisis, and they must explain how the loan will assist with their continued operations. Financial institutions and lenders are not eligible.
Partnership and SLDC officials will also connect applicants to other available assistance, including the SBA Economic Injury Disaster Fund and other resources from local, state and federal partners. Information and local business strategy development, federal government contracting and business coaching through existing program initiatives also are available. In addition, the St. Louis Regional Chamber has developed a site for the most updated, comprehensive information available for businesses and non-profits for the region – Chamber Covid-19 site here.
The Partnership's Finance Division will review all applications on a rolling basis, and decisions will be made and communicated as quickly as possible. To apply or to obtain more information on business resources available at this critical time, businesses should call 314-615-1777 or email BIZHELP@stlpartnership.com. Information can be accessed at: Small Business Resource Program and Loan. The loans would be repaid in payments of $50 per month for the first six months, followed by 18 equal monthly payments for the remaining balance. 
"As a catalyst for economic development in the St. Louis region, we are doing what we can to help existing businesses weather the devastating impact of the COVID-19 virus. This program is the start of our efforts to assist businesses in connecting with and leveraging other resources," said CEO and President of the St. Louis Economic Development Partnership Rodney Crim.
"We are hopeful that this loan program will be helpful to small businesses in the City and County during this COVID-19 Crisis. Although small, this loan fund will serve as a source for a bridge loan for many businesses as they wait to pursue a larger loan amount from the SBA," said SLDC Executive Director Otis Williams.
 While the initial phase of the loan program is only open to St. Louis city and county businesses, the Partnership is working aggressively to identify resources to extend the program to St. Charles County and southwestern Illinois. SLEDP also is working with other funders to identify and leverage resources across the Bi-State area.