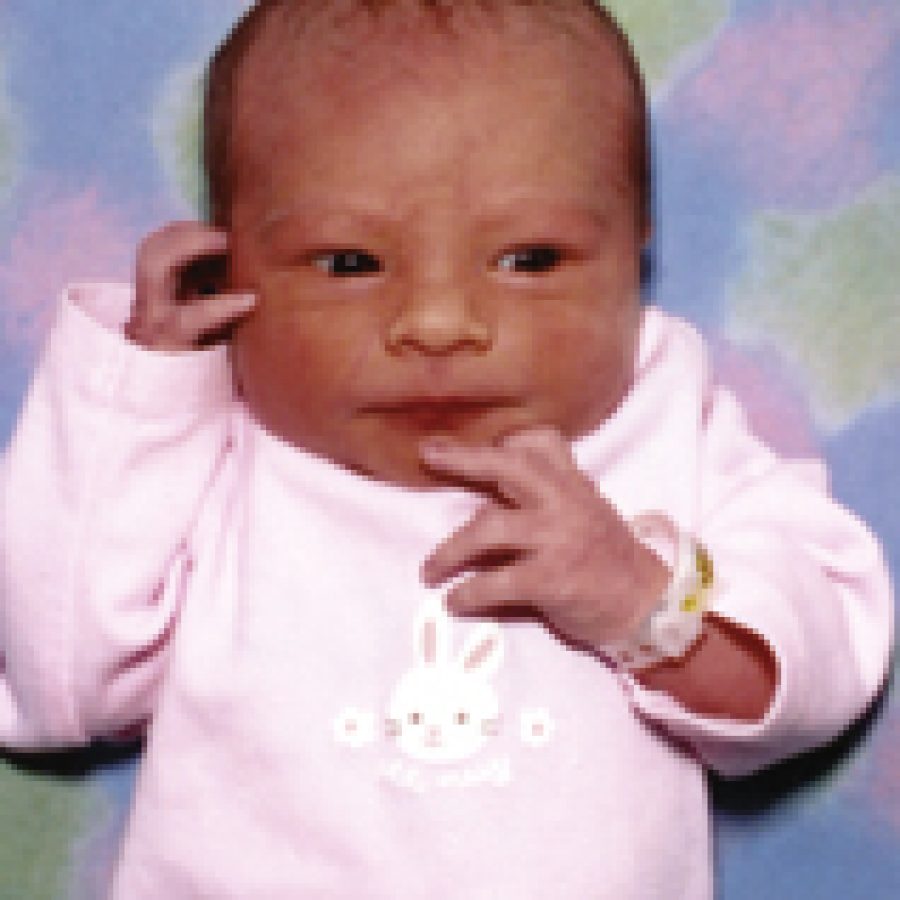 Michael and Kar-en St. John an-nounce the birth of their child, Mad-eline Renee, 19½ inches, 5 pounds, 15 ounces. She was born Aug. 17 at St. Anthony's Medical Center.
Maternal grandparents are Dennis and Marilyn Hogenmiller of south county.
Paternal grandparents are Don and Nancy St. John of south county.
Maternal great-grandmother is Elea-nor Messmer of St. Louis.
Paternal great-grandmother is La-raine Chapman of Sun Prairie, Wis.