St. Francis of Assisi location of vows by Candrl, Beranek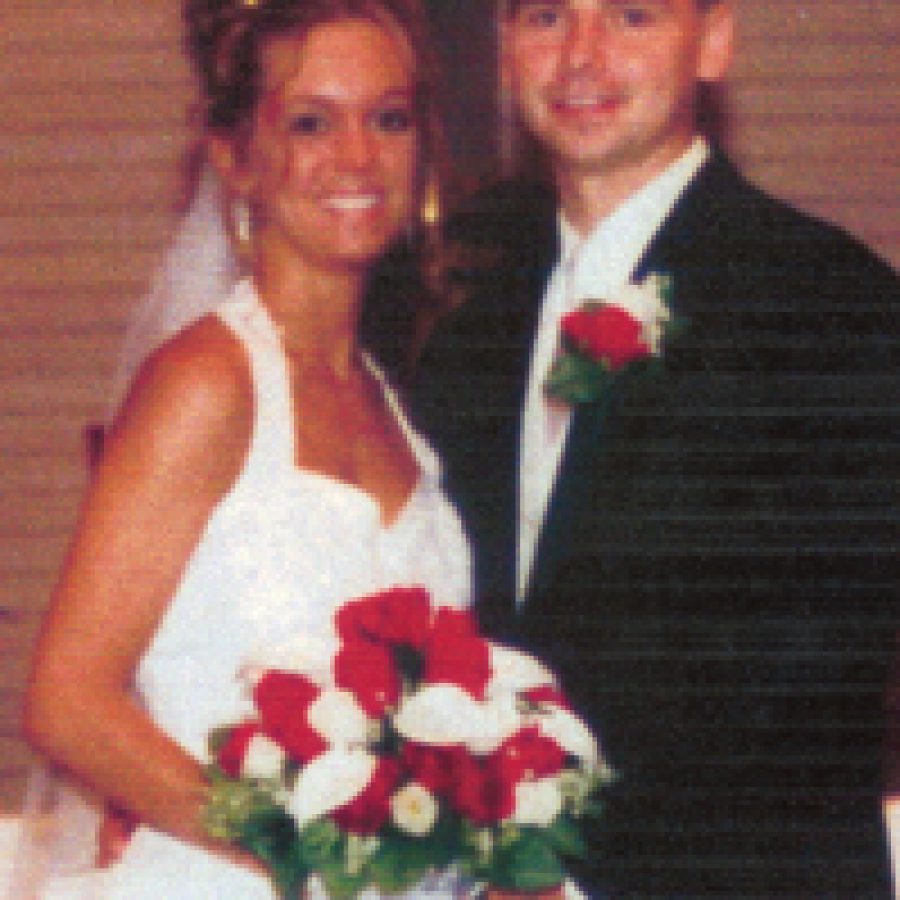 Dawn Marie Candrl and William Edward Beranek were married June 12 at St. Francis of Assisi Catholic Church by the Rev. Gary Gebelein.
The bride is the daughter of Daniel and Linda Candrl of Oakville.
The groom is the son of Malinda Beranek of Arnold and the late Mark Beranek of Cadet.
The matron of honor was Kimberly Beranek.
Bridesmaids were Amy Meyer, Wendy Meyer, Stephanie Mataya and Diana Carron. The flower girl was Rehgan Harris.
The best man was Steve Beranek.
Goomsmen were Jason Candrl, Frank-ie Beranek, Ryan Tetreault and Thom Stephen. The ushers were Keith Carron and Michael Eubinger. The ring bearer was Dylan Beranek.
A reception was at Andre's Banquet Center.
After a wedding trip to Maui, Hawaii, the couple reside in Oakville.