St. Catherine boys capture soccer title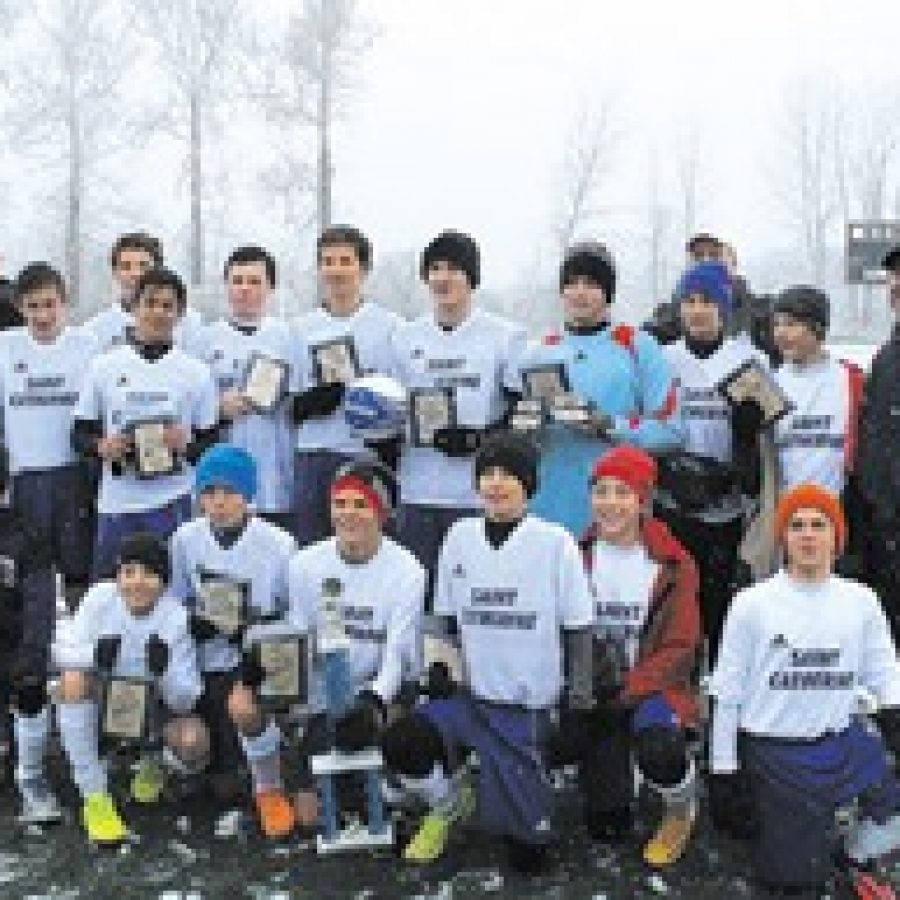 This eighth-grade Saint Catherine Laboure boys' team recently captured the Catholic Youth Council's Archdiocesan Parochial Open Soccer Championship.
Team members, front row, from left, are:
Justin Herberholt, Cris LiCavoli, Nick Merlo, Jack Schoen, Marko Anic, Matt Lanzone and Anthony Etzel. Second row, from, left, are: Matt Cash, Drew Seibel, Henry Etzel, Jacob Berry, Luka Anic, Tom Geders, Grant Atwood, Evan Knobbe and Martin Jaskiewicz.
Coaches, third row, from left, are:
Shane Trafton, Jeff Endejan and Steve Evers.