St. Anthony's welcomes first baby of 2014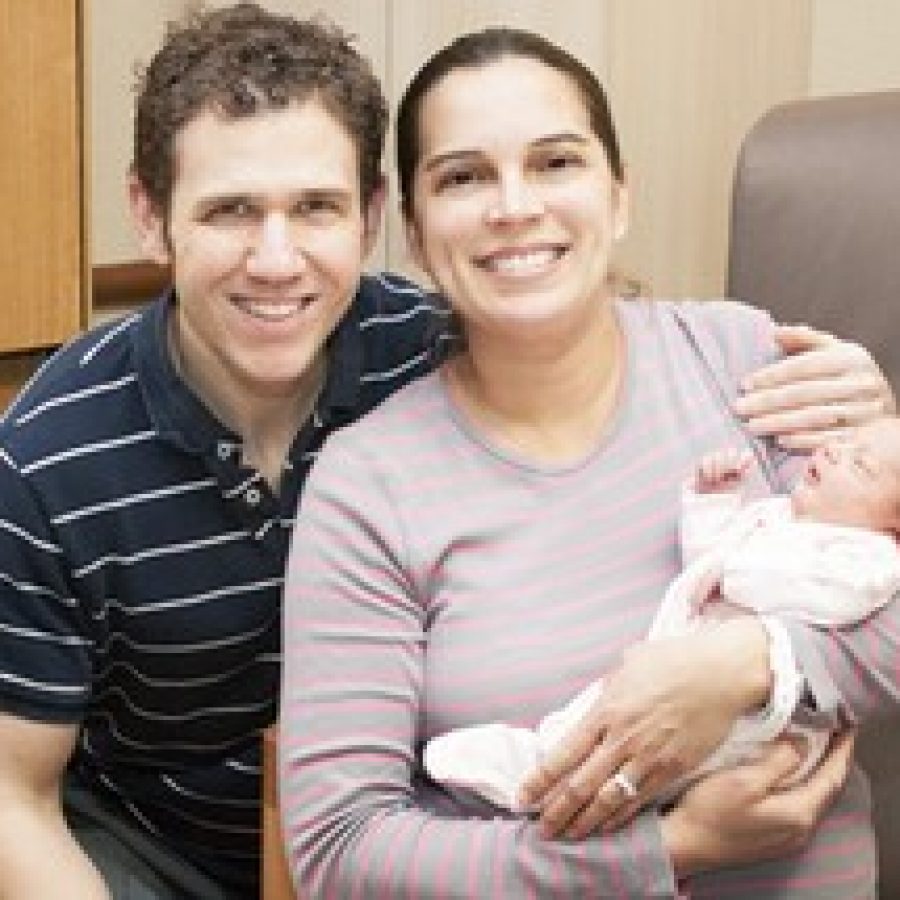 Trena and Francis "Frank" Prewitt are the proud parents of Clare Francis, the first baby born in 2014 at St. Anthony's Medical Center.
Clare was born at 3:13 a.m. New Year's Day, according to a news release. She weighed 6 pounds, 12 ounces and was 18½ inches.
Clare joins older sisters Mary, 5, and Gianna, 3. The Prewitts made a long drive from Florissant to deliver Clare at St. Anthony's Family Birth Center.
"I would drive even farther to get to St. Anthony's," Trena Prewitt stated in the release.
St. Anthony's Auxiliary made and donated a quilt for the first baby of the year and Babies "R" Us donated a gift basket.