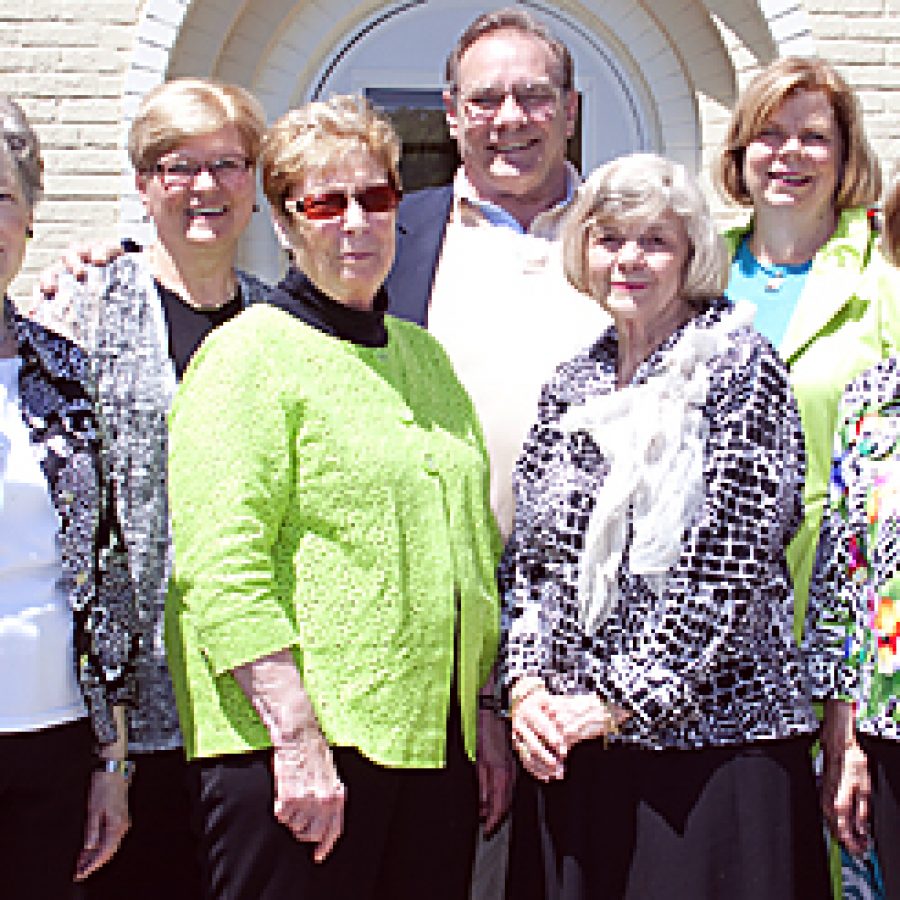 The Auxiliary of St. Anthony's Medical Center recently installed new officers for 2011-2012; and, at the same time, celebrated the 10-year anniversary of Heffernan Hospitality House.
Heffernan House, named for a long-time hospital employee, opened in 2001 to provide accommodations for St. Anthony's patients and their families. The Auxiliary raised and donated the funds to pay for the renovation of the house, and volunteers staff an office from 8 a.m. to 8 p.m. daily.
Heffernan House, located at 10044 Kennerly Road, can accommodate eight people.
New Auxiliary officers installed at the luncheon at Heffernan House are,front row, from left: Carol Swehla, corresponding secretary; Carole Mateker, first vice; Marilyn Fleming, president; and Ursula Fox, president-elect. Back row, from left: Helen Hornak, second vice president; Roger Hastey, treasurer; and Maytie Harrington, recording secretary.