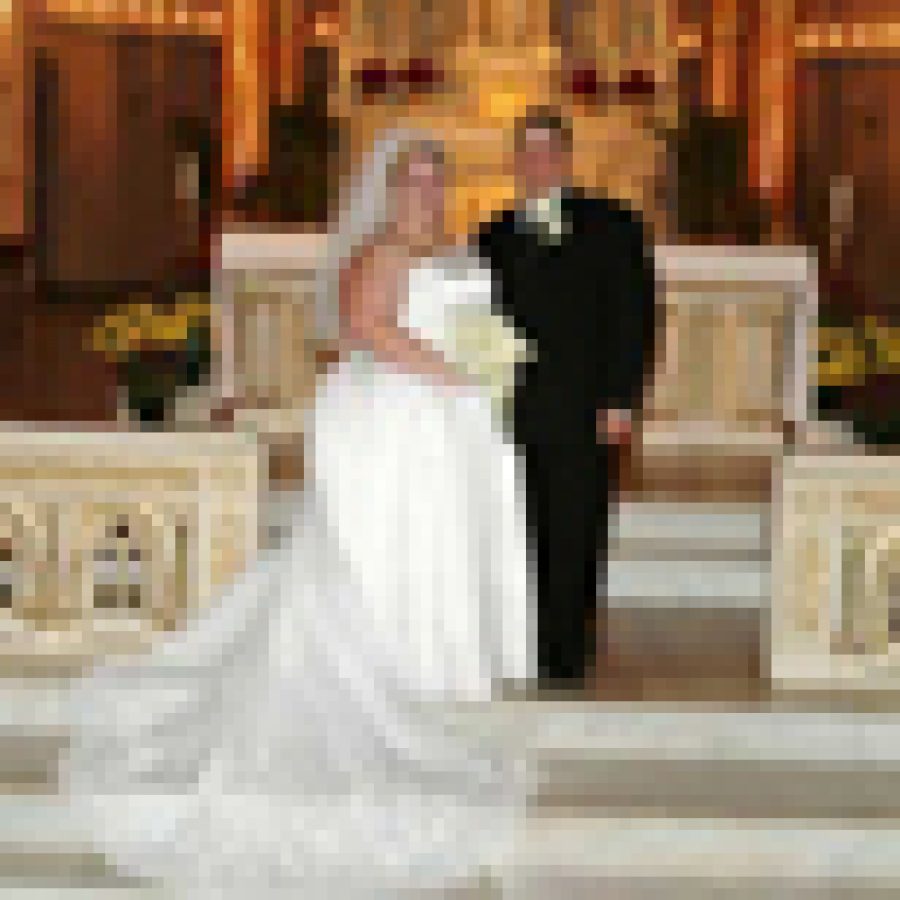 Danielle Marie Mays and Daniel Carl Nelson were married Oct. 2 at St. Anthony of Padua Catholic Church by the Rev. John Rogers Vien.
The bride is the daughter of Darrell and Debbie Mays of St. Louis.
The groom is the son of Paul and Carol Nelson of New Britain, Conn.
The matron of honor was Mary Veselic. Bridesmaids were Denise Nel-son, Shannon Mays, Jennifer Engel and Sarah Greaney-Kraft. Junior bridesmaids were McKenzie Veselic and Lauren Veselic. The flower girl was Isabella Doyle.
The best man was Ryan Nowobilski. Groomsmen were Mike Drzata, Greg Furlong, Chuck Cappel and Chris Mays. The ringbearers were Mathiew Doyle and Jakob Doyle.
A reception was at the New Jefferson Arms.
After a wedding trip to Riviera Maya, Mexico, the couple moved to St. Louis.