St. Ambrose Catholic Church site of Haddock, Oswald vows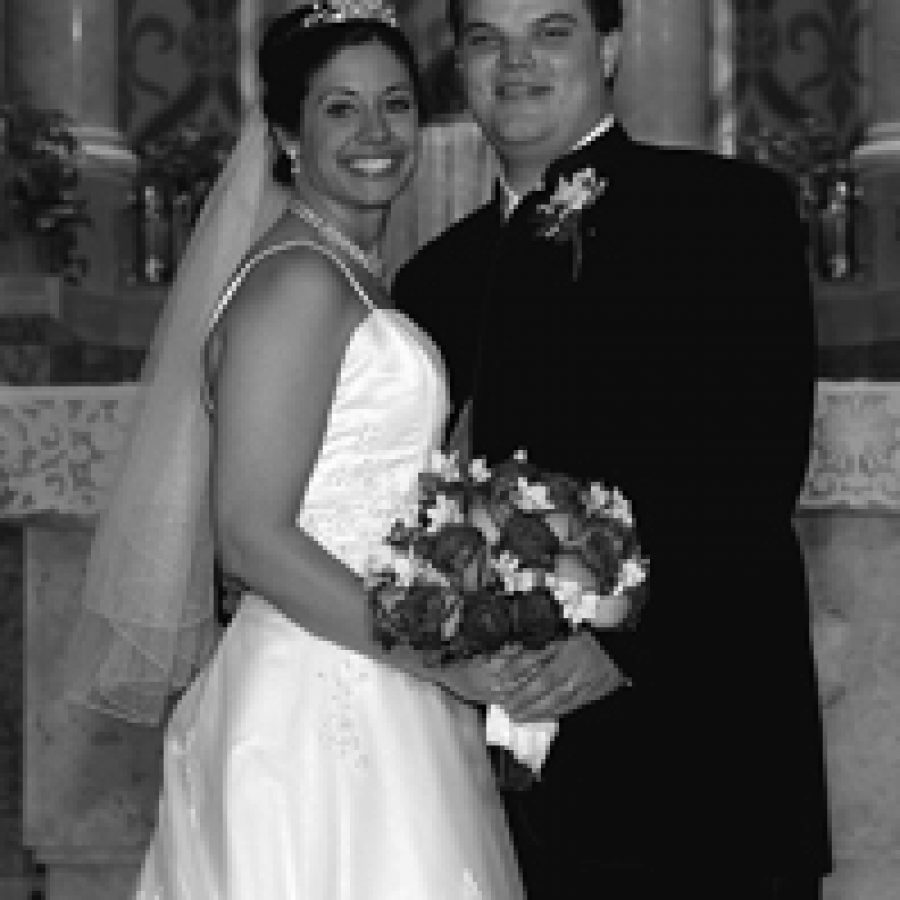 Michelle A. Haddock and Matthew J. Oswald were married April 21 at St. Ambrose Catholic Church by the Rev. Rico Garavaglia.
The bride is the daughter of Ray and Denise Haddock of St. Louis.
The groom is the son of Tim and Pat Lane of Hillsboro and Gery and Cindy Oswald of Leslie.
The maid of honor was Amy Abeln.
Bridesmaids were Lori Haddock, Beth Dierking, Laura Mounts, Julie Mounts and Emily Cissi.
The best man was Andrew Rivlin.
Groomsmen were Brian Haddock, Dave Reimer, Steve Abeln, Cody McClellan, Matthew Cissi and Cody Tesson.
The flower girl was Caroline Elking. The ringbearer was Dominic Cissi. Ushers were Dave Cissi, Tony Cissi, Alex Cissi and Jimmy Mounts.
A reception was at Andre's Banquet Center. After a honeymoon trip to St. Lucia, the couple moved to St. Louis.