Sperreng students create mural celebrating Class of 2020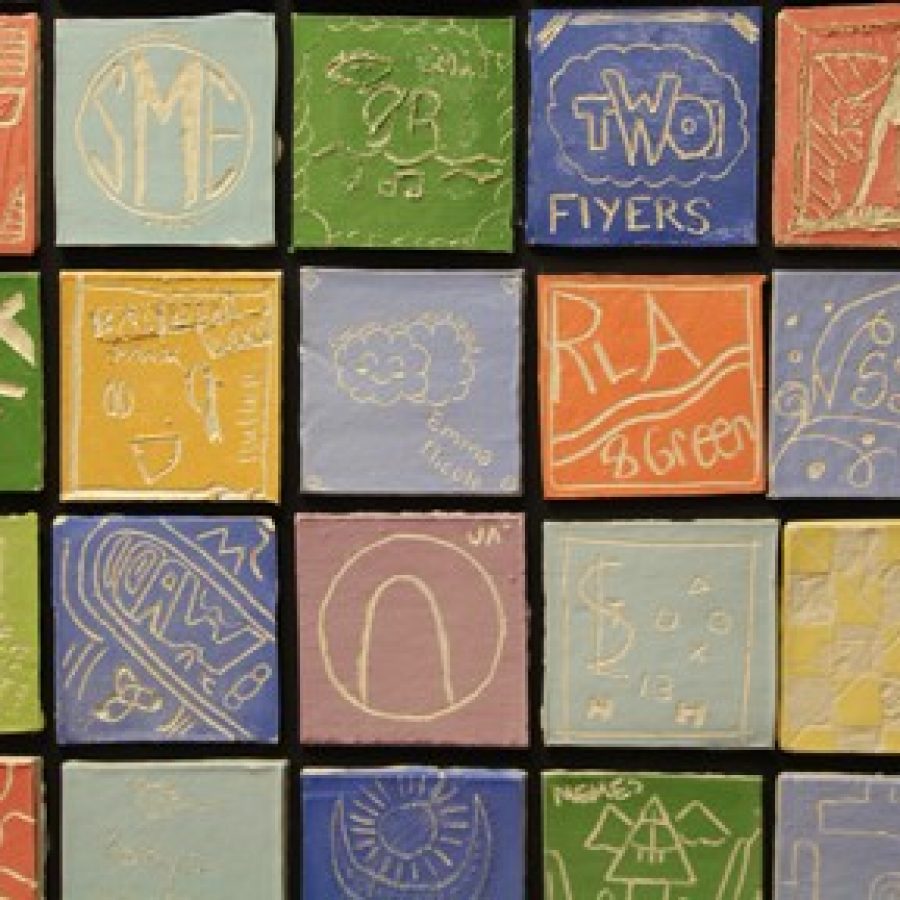 Sperreng Middle School eighth-graders will be remembered for years to come, thanks to a student-created mural that will decorate one of the school's main stairwells.
Earlier this year, students etched designs on more than 200 unique tiles during Becky Hunt's art class. The designs include monograms, sports logos, instruments, quotes and other images representing eighth-grade students and their interests, according to a district news release.
Hunt fired the tiles and assembled them into a large, colorful work of art, which will hang in the stairwell located just inside the school's main entrance.
It is the first year for such a project, but Hunt stated in the release that she plans to continue with future eighth-grade classes, as a way of remembering students and celebrating their time at Sperreng.