Sperreng administrator earns Principal of the Year recognition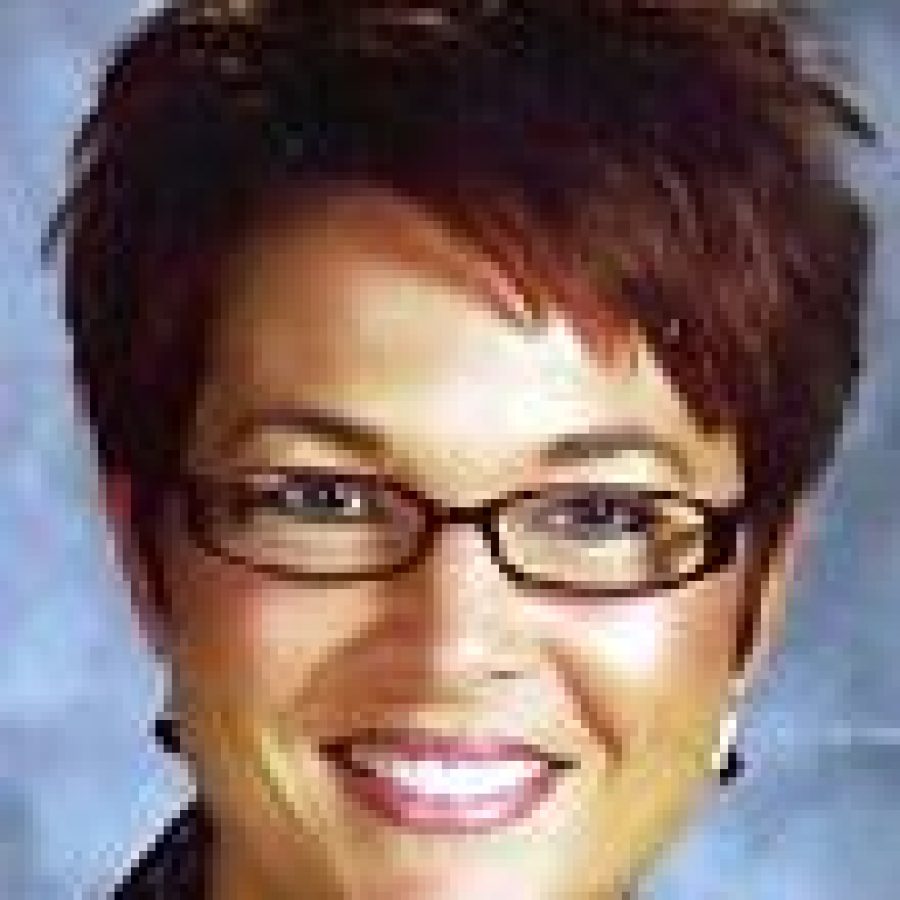 Sperreng Middle School Principal Jennifer Tiller has been named the 2011 Middle School Principal of the Year by the St. Louis Association of Secondary School Principals.
Tiller, who is principal of one of the largest middle schools in the state, stated in a Lindbergh Schoolss news release that she enjoys working at the middle school level where students are excited about learning and still discovering who they will be in life.
"We have an opportunity at this age to steer them toward success in the future," Tiller stated. "It is fun, and every day is an adventure."
For the past two years, Tiller has led a Middle School Redesign Team with the goal of creating a middle school program that prepares students to be successful in the 21st century. The team of teachers, parents and staff was created in response to the Lindbergh Demographic Task Force's recommendation to split Sperreng Middle School into two smaller campuses.
That recommendation will become a reality in 2011 when Tiller leaves Sperreng to become principal at Truman Middle School.
SASSP's Principal of the Year awards are based on experience, dedication to profession, school and personal honors and contributions to the education community.
"Dr. Tiller is a true leader," stated Dayle Burgdorf, assistant principal of University City High School and president of the St. Louis Association of Secondary School Principals. "I have worked beside her on both the SASSP and MASSP boards and know firsthand that every decision is made with her students in mind. Dr. Tiller is an instructional leader who collaborates with her teachers to continuously challenge the students at Sperreng Middle School."
Indeed, Tiller stated this honor is a team effort and would not have been possible without the support of her dedicated staff.
Tiller's 16 years of educational experience include four years as a high school English teacher and five years as assistant principal at Fort Zumwalt School District, two years as assistant principal in the Francis Howell district, and five years as principal at Sperreng. She received her bachelor's degree in education from Central Missouri State University, her master's degree in school administration at Lindenwood University, and her educational specialist degree and doctoral degree in Educational Leadership from St. Louis University.