Spanish-language skills earn Oakville High junior a national award, free trip to Mexico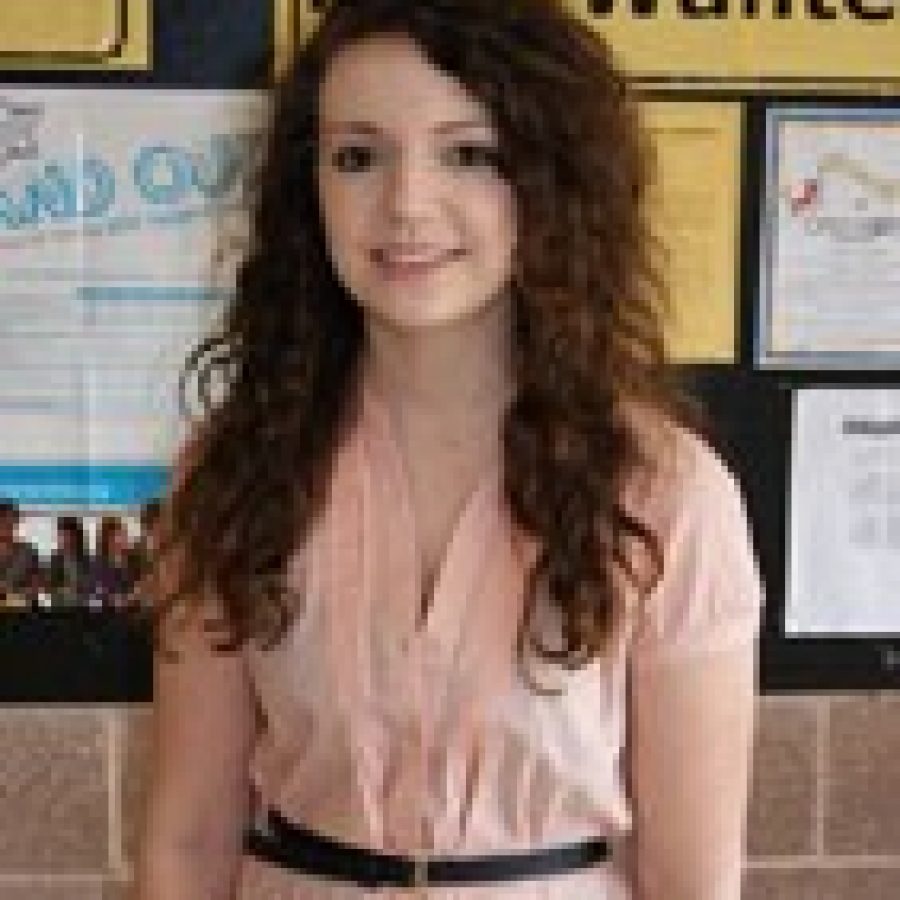 Oakville High School Junior Melina Delkic will take a free international trip for the second year in a row this summer due to her superior foreign language skills.
Based on her top score in the St. Louis region on the National Spanish Examination, Delkic earned the 2012 Junior Travel Award and a study trip to Mexico in July. Last summer, Delkic took the free trip to Germany she earned from her excellent scores on the National German Examination.
"I am really looking forward to experiencing Mexican culture firsthand and using my Spanish skills," Delkic, who is the daughter of Asmir and Senija Delkic, stated in a news release. "I am thankful to the National Spanish Examination for providing me with such a great opportunity. I never could have done it without my teachers."
The National Spanish Examination is an online, standardized assessment tool used by teachers throughout the U.S. to measure proficiency and achievement of students who are studying Spanish as a second language. The purpose of the National Spanish Examination is to recognize achievement and promote proficiency of the Spanish language and to assess the national standards and stimulate further interest in the teaching and learning of Spanish.
Delkic's 2012 Junior Travel Award is a national distinction valued at $3,000. Twelve students from across the country earn this award based on their strong scores on the National Spanish Examination and their submitted written and oral Spanish work.
Oakville High School was the only public school in the St. Louis region to participate in this year's examination. Besides Delkic's gold medal, sophomore Edna Besic earned a silver medal on the exam, while senior Stephen Ream earned a bronze medal.
OHS seniors Christina Sherman and Cody Swanson, juniors Jennifer Brendel and Naila Vohra, sophomores Caitlin Knipp and Andrew Zarkie and freshmen Catherine Akley, Alaina Altenbernd, Mark Hampton and Leah Meissner earned an Honorable Mention on the exam.
These students are led by OHS Spanish I teacher Jennifer Lieberoff, Spanish I and II teachers Liliane Hanna-Emile and Mary Vogel, Spanish II teacher Meghan King, Spanish I, II and IV teacher Jeanne Weber and Spanish III and IV teacher Carol Robinson.
For more information about the National Spanish Examination, visit