South County Tech students sponsor series of fund-raisers to benefit USO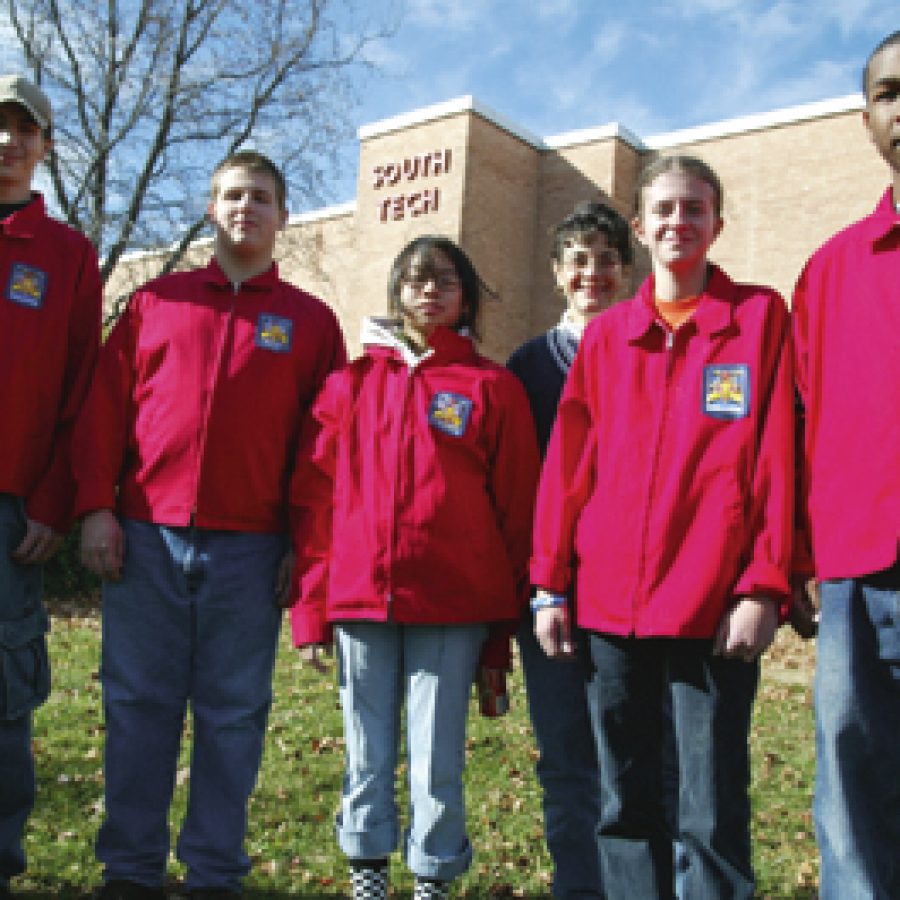 More than 400 South County Tech High School students last week took part in an effort to help feed American military personnel passing through Lambert-St. Louis International Airport this holiday season.
"A lot of people don't realize the USO (United Service Organizations) is a non-profit organization that is not funded by the government, military or the United Way," said teacher Rosina Palmer, faculty adviser for SkillsUSA, a student organization that decided to help the USO.
"They depend entirely on donations from private sources," she added.
To raise awareness of the USO effort and demonstrate their appreciation of U.S. military personnel, members of the SkillsUSA group organized a poster and essay contest, established a food donation effort, or-ganized a walk-run event for the entire student body that they dubbed the Turkey Trot and solicited donations from local businesses.
Senior Shayna Whitaker was the essay contest winner.
"I wish that I was as brave and strong as our soldiers over in Iraq, Afghanistan, Bos-nia, and wherever else they may be working hard every day to keep us, the United States of America, going strong every day," Whitaker wrote.
The students' efforts will benefit the James S. McDonnell USO at Lambert-St. Louis International Airport. Established in 1981, the James S. McDonnell USO is one of the largest airport USOs in the world.
The USO offers a food bar, television lounge, nursery and playroom and referral services. It has served more than 2 million military members since 1981 and has 500 volunteers who help keep it open 24 hours a day, 365 days a year.