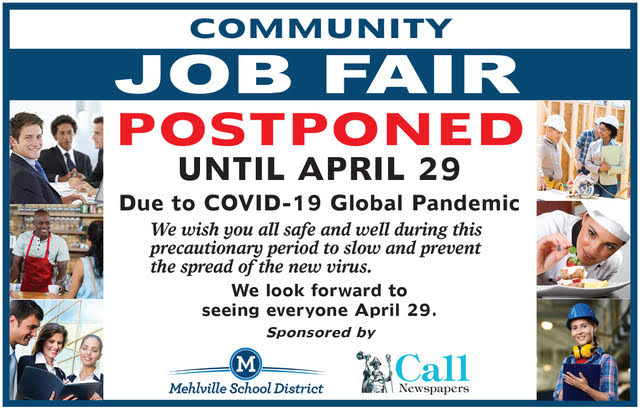 The South County Community Job Fair has been postponed due to COVID-19.
The South County Community Job Fair, sponsored by the Mehlville School District and Call Newspapers and set to take place Wednesday, March 25, has been postponed until Wednesday, April 29 in light of recent events surrounding the effort to stop the spread of the coronavirus, or COVID-19.
All registered participants' spaces will be held on the same first-come, first-serve basis in which the reservations were originally placed.
Applications for additional vendors are still be accepted at this time at www.callnewspapers.com/jobfair.
Contact The Call at 314-843-0102 or email sales1@callnewspapers.com with any additional questions.