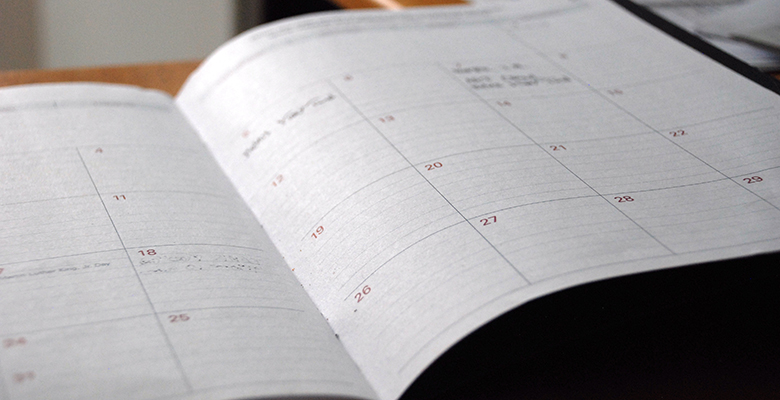 Thursday, April 19
• Christ Memorial Lutheran Church, 5252 S. Lindbergh Blvd., is holding an Attic Sale from 7:30 a.m. to 5 p.m. Thursday and a bag sale from 8 a.m. to 11:30 a.m. Friday.
• The University of Missouri Extension Council of St. Louis County, the local link between residents and the university's four-campus system, will meet at 6 p.m. at the county office, 132 E. Monroe St., Kirkwood.
• The Crestwood-Sunset Hills Kiwanis Club will meet from 11:45 a.m. to 1 p.m. at Rich & Charlie's, 9942 Watson Road. For more information, call (314) 223-5264.
Friday, April 20
• The St. Louis Earth Day Festival will feature the documentary "The Reluctant Radical," at Eliot Unitarian Chapel, 100 S. Taylor Ave., Kirkwood. Doors open at 6 p.m. with time to browse tables of various environmental organizations, and film begins at 7 p.m. followed by a question-and-answer session with principals in the film via videoconference.
Saturday, April 21
•  The Sappington House, 1015 Sappington Road, is hosting a series of interpretive museum tours focused on African Americans, women and Native Americans ending today at 1 and 3 p.m. Cost is $10.
•  Astronomical Night Under the Stars in Crestwood from 7:30 to 9:30 p.m. Join the St. Louis Astronomical Society and the city of Crestwood in Crestwood Park for a free star-gazing party, open to the public. Don't forget your lawn chairs and coolers.
Sunday, April 22
•  St. Lucas United Church of Christ, 11735 Denny Road, will host a free Community Dinner from 4 to 5:30 p.m. The family-friendly event is open to residents who are short of food, looking for a warm meal, a first responder or anyone.
Monday, April 23
• Southwest High alumni are planning the 40th reunion for the Class of 1968. Join the planning meeting at 7 p.m. at The Village Bar, 12247 Manchester Road.
• The Tesson Ferry Democratic Organization is hosting a forum for all the township's Democratic candidates for state representative at 7 p.m. at Frailey's Southtown Grill, 4329 Butler Hill Road. Invited are Jean Pretto, Mike Walter, Erica Hoffman and Mike Revis.
• Concord Church, 13775 Tesson Ferry Road, will offer a depression/anxiety support group from 6 to 8 p.m.
• The SAJE Senior Ministry will offer free quilting — all abilities — from 11 a.m. to 2 p.m. at Episcopal Church of the Advent, 9373 Garber Road.
Tuesday, April 24
• The New Moms' Network, offered by St. Anthony's Medical Center, offers new moms the opportunity to meet new friends, share information, experiences and support from 10 to 11:30 a.m. in the Hyland Education and Training Center, 10020 Kennerly Road. Babies are welcome. Registration is required. To register, call (314) 268-4669.
• "GriefShare," a support group designed to help individuals cope with the death of a loved one, will meet from 6:30 to 8 p.m. at the Lutheran Church of Webster Gardens, 8749 Watson Road. To register, call (314) 961-5275.
Wednesday, April 25
• The Women's Fellowship of Prince of Peace United Church of Christ, 4966 Towne South Road, is sponsoring its annual garage sale from 7:30 a.m. to 3 p.m. Wednesday and 7:30 a.m. to noon Saturday.
• The South County Toastmasters, the local chapter of an international group dedicated to helping members become better speakers and leaders, will meet from 7 to 9 p.m. at the MetLife Building, 13045 Tesson Ferry Road.
To see more events, visit our event calendar at www.callnewspapers.com.