South County Chamber of Commerce conducts annual awards presentation

Print, Create a PDF, or Email This Article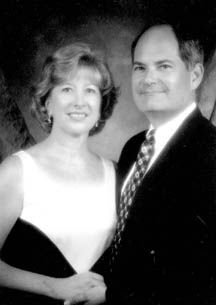 South County Chamber of Commerce conducts annual awards presentation

The South County Chamber of Com-merce recently honored Dave Robert as Business Person of the Year and Greg and Marsha Haefner as Citizens of the Year.

They were honored during the chamber's Feb. 20 awards dinner.

Robert of the Holiday Inn South County Center is director of operations for HMA Hotels, which has seven properties and 300 employees. He earned his degree from Southwest Missouri State University. He currently is president-elect of the South County Chamber of Commerce.

Robert has served as chairman of economic development for the South County Chamber of Commerce and as chairman of the chamber's Spring Gala.

He is very active in the Komen Race for the Cure and helped organize an event for more than 300 foster children involving all the St. Louis area Holiday Inns, the St. Louis Cardinals Hall of Fame and the Grizzlies Minor League Baseball team.

Robert, a former Holiday Inn APEX Award winner – General Manager of the Year – resides in south county with his wife, Debbie.

Greg and Marsha are self-employed owners of Haefner's Greenhouses – wholesale – and Haefner's Farm and Green-house – retail.

They are charter members of the South County Chamber of Commerce.

Greg Haefner was the past president for the Greater St. Louis Flower Growers Association. He currently is a member of the Ohio State Florist Association and the Society of American Florists.

Marsha Haefner is a charter member of the Oakville Garden Club and a past advisory board member of the St. Louis Gardener Magazine.

Haefner's Greenhouses is a supporting member of the St. Louis County's Depart-ment of Parks and Recreation Kids' Gar-den Club, sponsoring seasonal events at their greenhouses. Haefner's also offers tours for students that relate to science and social studies.

Greg and Marsha Haefner reside in south county and have three children: Melissa, Mark and Lauren.