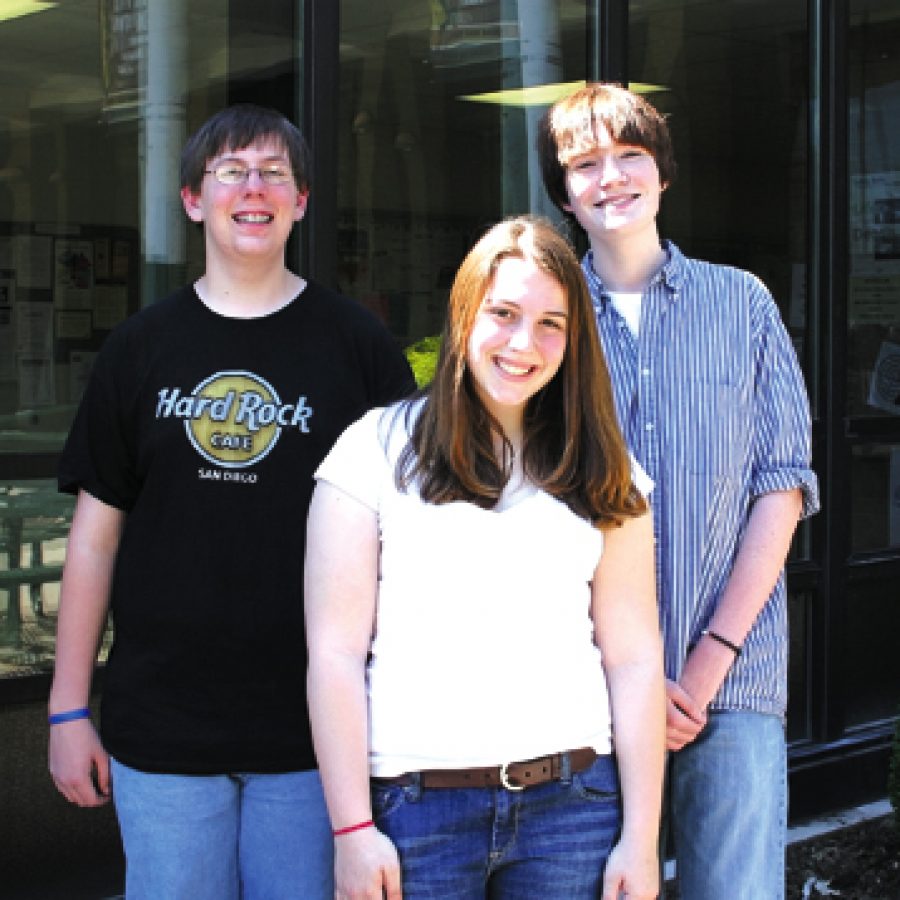 Lindbergh High School sophomores Trav-is Herd, Peter Kempf and Shira LeDeaux will attend the Missouri Scholars Academy in June.
The Missouri Scholars Academy is a three-week academic program conducted at the University of Missouri for 330 of the state's gifted students.
The academy's curriculum is designed to give participants an opportunity to pursue studies that differ from traditional educational programs. Guest lecturers, forums and other events during the academy reinforce and extend the curriculum. Herd, Kempf and LeDeaux will participate in a variety of academic courses such as forensics, acting, problem-solving and biology.
At Lindbergh High, all three students are members of the National Honor Society.
When not studying or volunteering, they find time to practice for the high school band and orchestra.