SMMA students take first in decathlon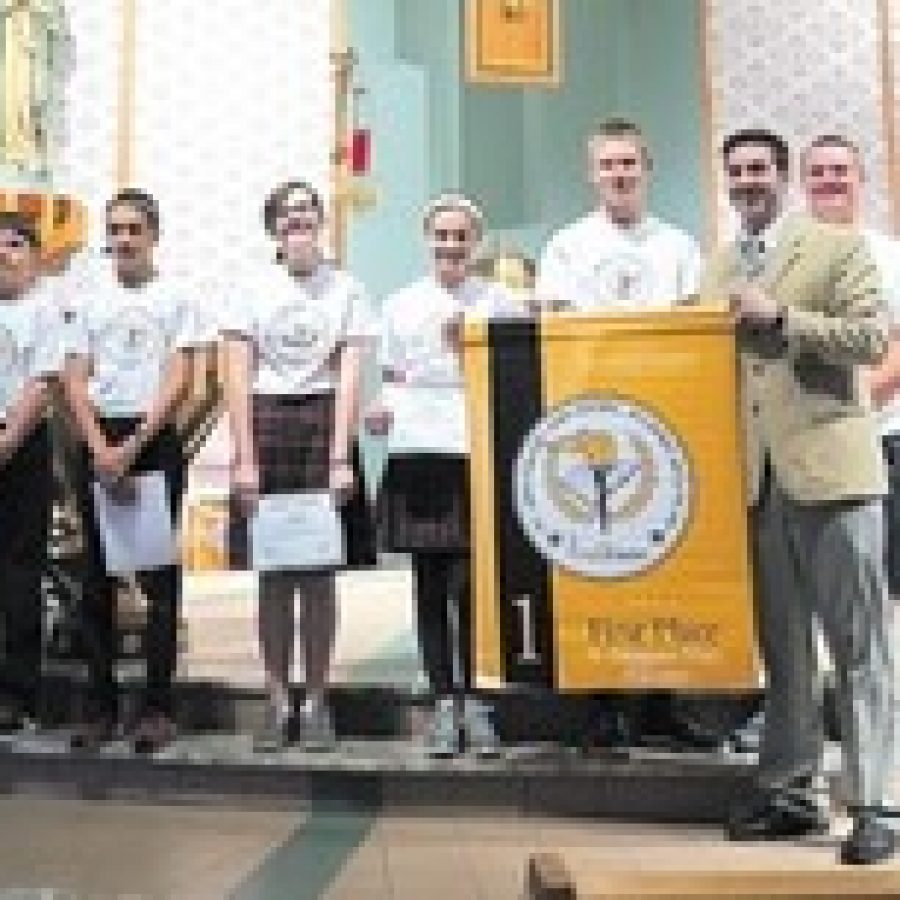 A group of middle-grade students from St. Margaret Mary Alacoque recently competed against 27 other schools in the St. John Vianney High School Decathlon.
St. Margaret Mary Alacoque earned the First-Place Team Award, competing in history, math, computer, science and English.
Members of the SMMA team are shown with Tom Mulvihill, in front.
Pictured, from left, are: Danny Juergens, Aidan Byrne, Andrew Porterfield, Ryan Jansen, Hailey Chrapek, Victoria Vordtriede, Ryan Juergens, Joe Jackson, Jake Angus and Ryan Jokuti.