SMMA girls capture softball title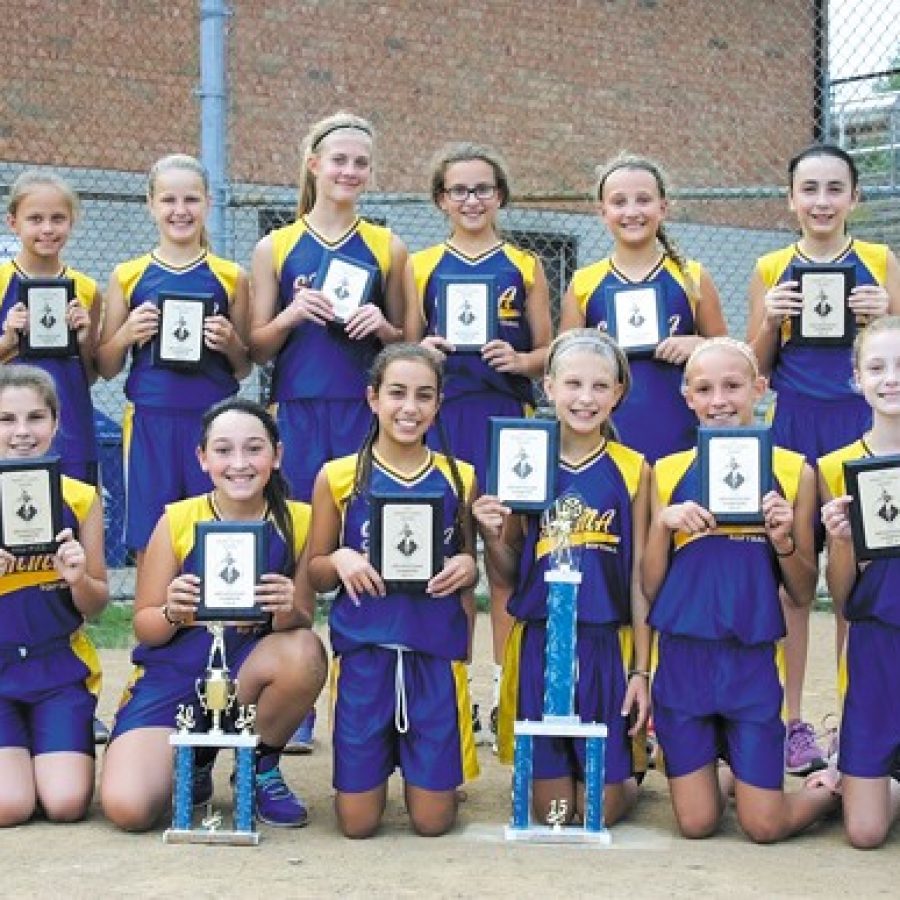 This St. Margaret Mary Alacoque fifth-grade girls' team started the season by winning the St. Martin of Tours 27th annual Softball Invitational and finished by capturing the Catholic Youth Council's City/County Softball Championship.
Team members, back row, from left, are: Faith Freeman, Gracie Brown, Emily Nolen, Caroline Trout, Julie Lato and Paige Riess. Front row, from left, are: Iris Mohesky, Mackenzie Campagna, Mia Moore, Colleen Flanagan, Emily Passini and Kendyl Mueller.
Not pictured are Isabella Risk, head coach Doug Mohesky and assistant coaches Dave Passini and Steve Lato.