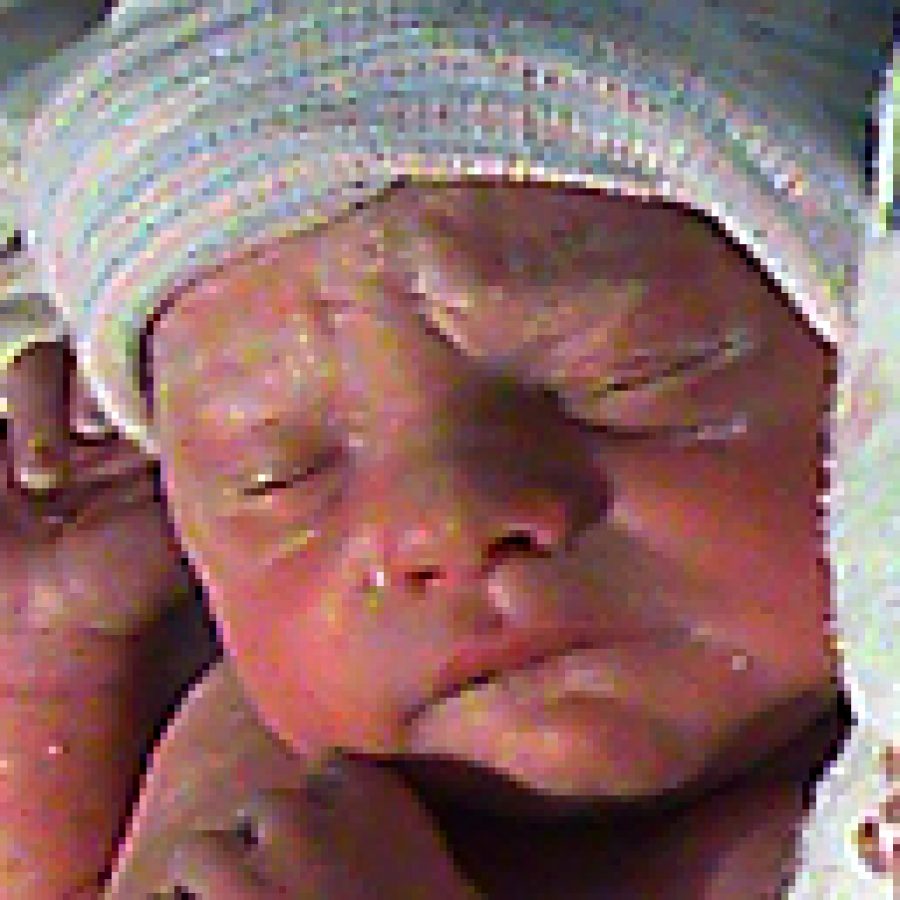 Paul and Erica Smith of St. Louis announce the birth of their second child, John Michael, 18 inches, 5 pounds, 21⁄2 ounces. He was born March 20 at St. John's Mercy Medical Center.
Elder child is Luke Daniel, 11 months.
Maternal grandparents are Robert Wickey and Marjorie Corbett of Portsmouth, N.H.
Paternal grandparents are Imogene and Ubon Smith of St. Louis.