Six pupils earn perfect scores on MAP tests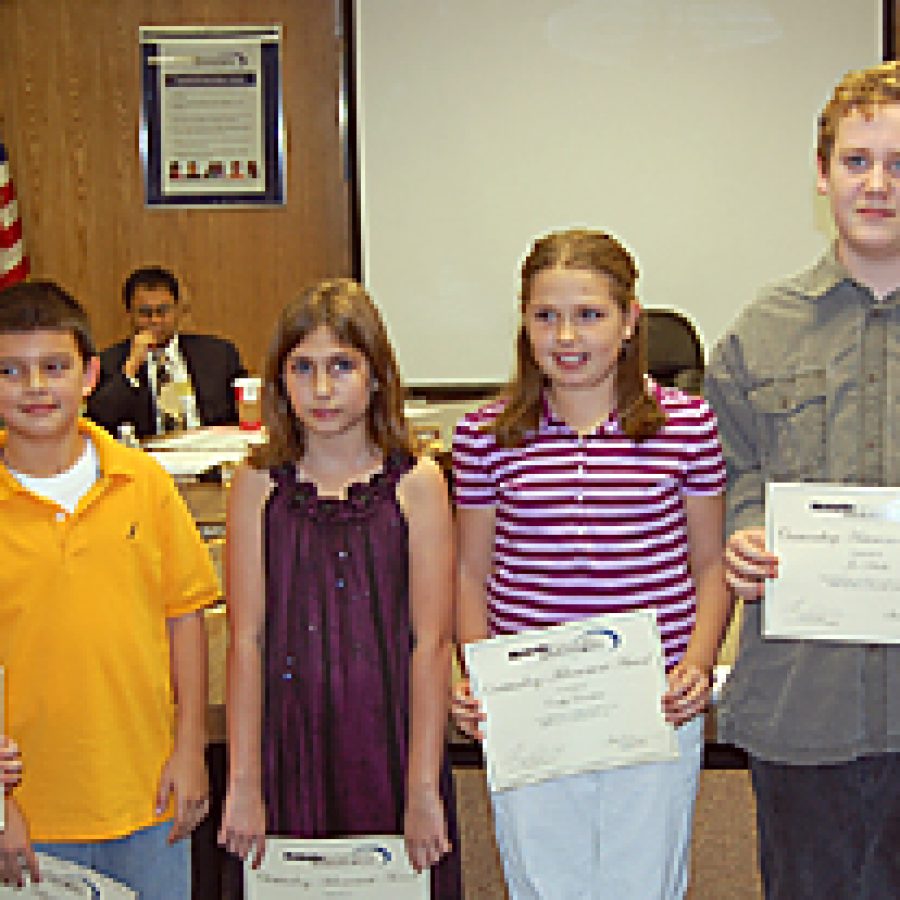 The Mehlville Board of Education honored six district pupils last week for earning perfect scores on a section of the Missouri Assessment Program tests taken during the spring of the 2008-2009 school year.
The six pupils honored at the Nov. 19 board meeting are:
• Oakville Middle School — Sixth-grader Alexis Pauls earned a perfect score on the fifth-grade math section while attending Rogers Elementary School.
• Washington Middle School — Seventh-grader Joe Schulte earned a perfect score on the sixth-grade math section and sixth-grader Christopher Brooks scored perfectly on the fifth-grade communication arts section while attending Trautwein Elementary.
• Blades Elementary School — Fifth-graders Emily Davidson and Samed Ganibegovic earned perfect scores on the fourth-grade math section.
• Rogers Elementary School — Fourth-grader Chloe Willmering earned a perfect score on the third-grade communication arts section.