Six Lindbergh football players sign letters of intent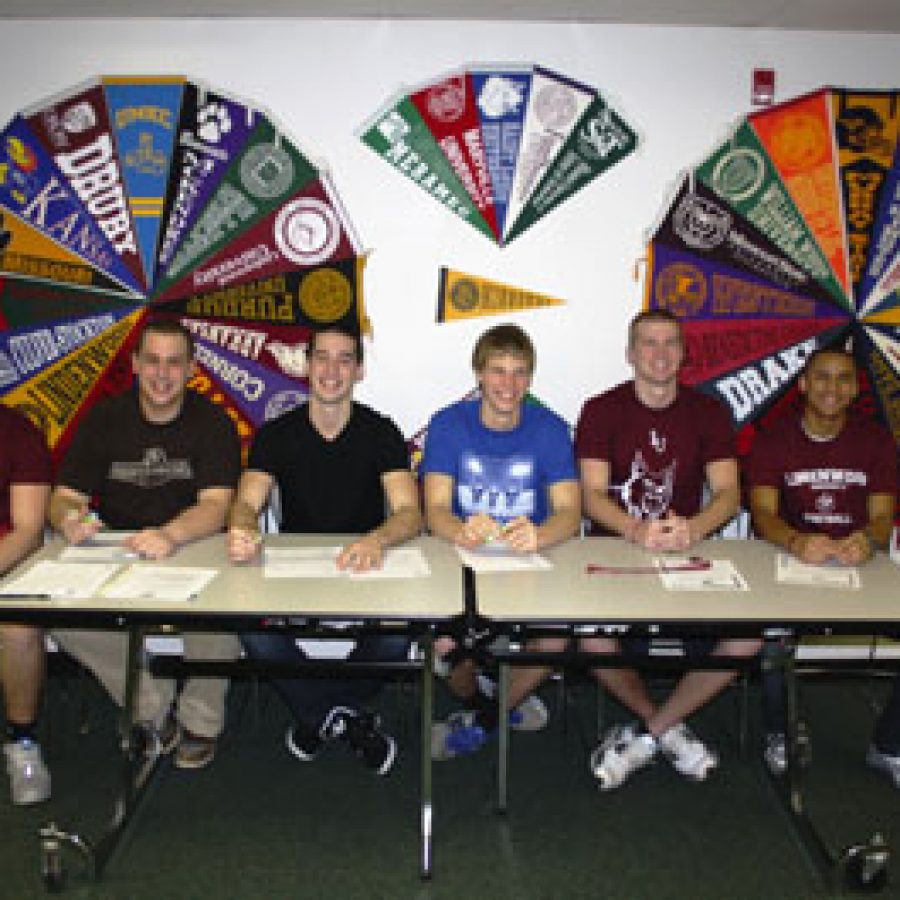 Six Lindbergh High School seniors signed letters of intent to play collegiate football next year.
Lindbergh High School head football coach Tom Beauchamp is "excited for his senior class," according to a news release.
Those who signed letters of intent include: Blake Beauchamp (Drake University), Sam Rohr (Quincy University), Peter Simpson (Missouri University of Science and Technology), and Christopher Kew, Ryan Woodland and Connor Jones (Lindenwood University-Belleville).
Beauchamp was an All-Conference Second Team wide receiver. Rohr recently was named to the Missouri Coaches All-State Team. Simpson made it to state quarterfinals for football his junior year. Kew was name to an All-Conference First Team and Missouri Coaches All-State Second Team. Jones and Woodland earned All-Conference honorable mentions.