Silver Beaver Award presented to Scouting volunteers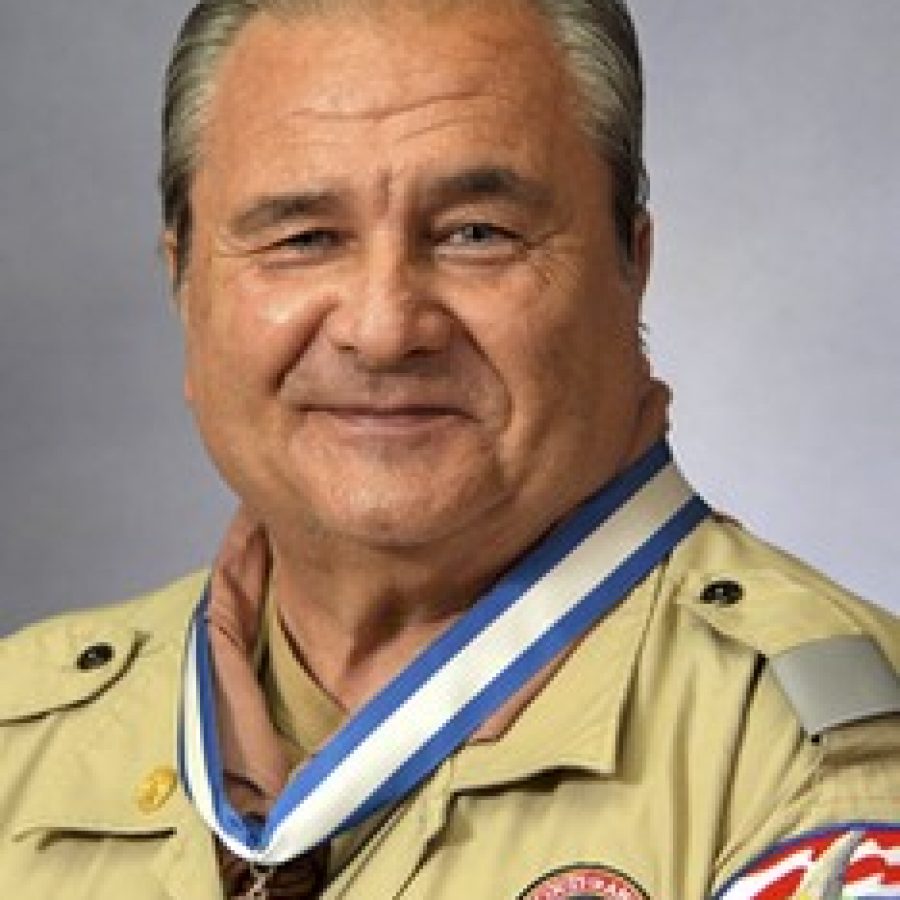 Scouting volunteers Tom Zuener of Concord and Gil Kauffmann of House Springs recently were honored with the Silver Beaver Award.
The Silver Beaver Award, presented by the Boy Scouts of America's Greater St. Louis Area Council, is the highest recognition a Boy Scout council can award to volunteers, according to a news release. The award recognizes noteworthy service that impacts the lives of youth and outstanding contributions to the Scouting program. Just 23 Silver Beaver Awards were given in 2017 from a pool of nearly 15,000 Greater St. Louis Area Council volunteers.
Zeuner spent many years volunteering in Scouting as Boy Scout roundtable chairman and firehouse coordinator for the annual Scouting for Food collection. Additionally, he was the Gravois Trail District camping chairman for three years.
During this time, Zeuner also took on the role of Scoutmaster for Troop 950, where he guided the troop for eight years. As a carpenter, Zeuner has volunteered his carpentry skills to help with countless Eagle projects. Similarly, he is a member of the council's Quartermaster Corps and helps ensure the council's properties are ready to welcome Scouts. For over 25 years, he has been a merit badge counselor for emergency preparedness, first aid, fishing and safety, the release stated.
Outside of Scouting, Zeuner has volunteered for Sherwood Forest Camp, which provides youth development to children from diverse backgrounds. For 20 years, his troop would visit each spring to help prepare the property for camp. Zeuner also used his talents and skills to perform repairs around camp.
Kauffmann has been a leader at all levels of Scouting and continues to serve as an assistant Scoutmaster and assistant crew adviser. At the district level, he is a district chairman, district committee member, Memorial Day Good Turn staff, unit commissioner and merit badge counselor.
Kauffmann has staffed numerous Cub Scout and Boy Scout advancement workshops and Universities of Scouting. This summer, he will serve on his second National Youth Leadership Training staff. Kauffmann, an Eagle Scout, is also the recipient of 17 Eagle Scout mentor pins, according to the release.
An avid fisherman, Kauffmann has helped secure over 14,000 donated fishing reels for local youth. He volunteered for many years for the BASS Missouri Federation and St. Louis Area Bassmasters as youth director, junior bassmaster director, and Casting Kids director.
He has also been active in his sons' school, serving as BBQ picnic chairman, committee member and sports coach. He remains active in his community as the president for his subdivision association, groundskeeper for High Ridge Church of Christ, and board of directors for the Missouri Waste Control Coalition, including a stint as president.