Show Choir Camp rocks out at Mehlville High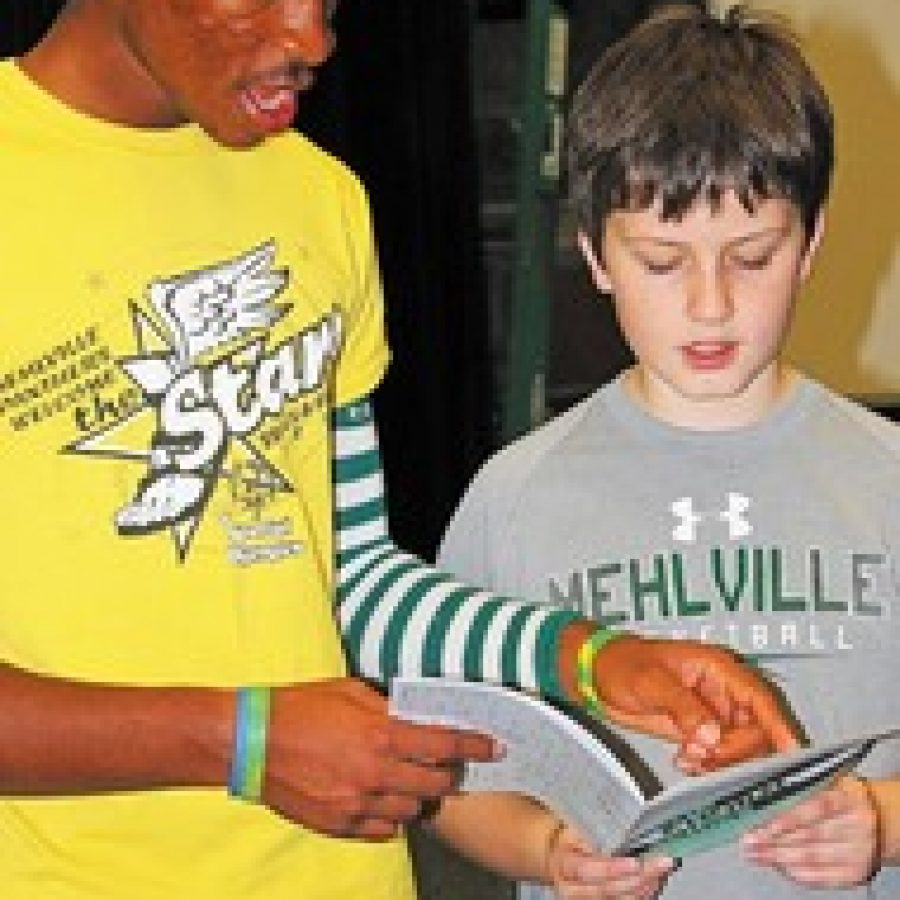 The music of One Direction and the happy lyrics of Pharrell Williams could be heard in the hallways of Mehlville High School and on stage at the Nottelmann Auditorium Friday.
On a day when school was not in session, Mehlville High School teacher Robin Mik was on campus from 8 a.m. to 4 p.m. conducting a Show Choir Camp.
Designed for district students in grades one through eight, the Show Choir Camp is for children who want to learn about current music and dance, according to a district news release. Forty-six students paid $40 each for an opportunity to be exposed to arts education early. Mik was assisted by 41 MHS students who are also Show Choir members.
Mik said show choir helps prepare students for performance-related job opportunities in the St. Louis area and around the country.
"Several current Show choir students work at Six Flags," she stated in the release. "And they make twice as much as general students in any other entry-level job. Current and former MHS Show Choir students have been employed by the Muny and Stages.
"Last year, three Show Choir students were awarded $6,000 in Show Choir scholarships at McKendree University."
Mik said one of her former students, Marcus Zomphier, went from MHS to Six Flags to Mariah Carey.
"After working with Mariah Carey, Marcus auditioned for and was hired at Disney World in Florida," Mik stated. "He worked at Epcot, Hollywood Studios, Magic Kingdom, Animal Kingdo, and Universal Studios in Orlando while completing his undergraduate degree."
This is the fourth year for MHS Show Choir Camp, and all the students who took part receive an opportunity to perform at the MHS Fall Choral Concert Wednesday, Oct. 22.
Their parents received a preview. If they turned out 15 minutes before the camp ended, they saw a mini-concert demonstrating what their children learned.