Several Flyers hope to go beyond districts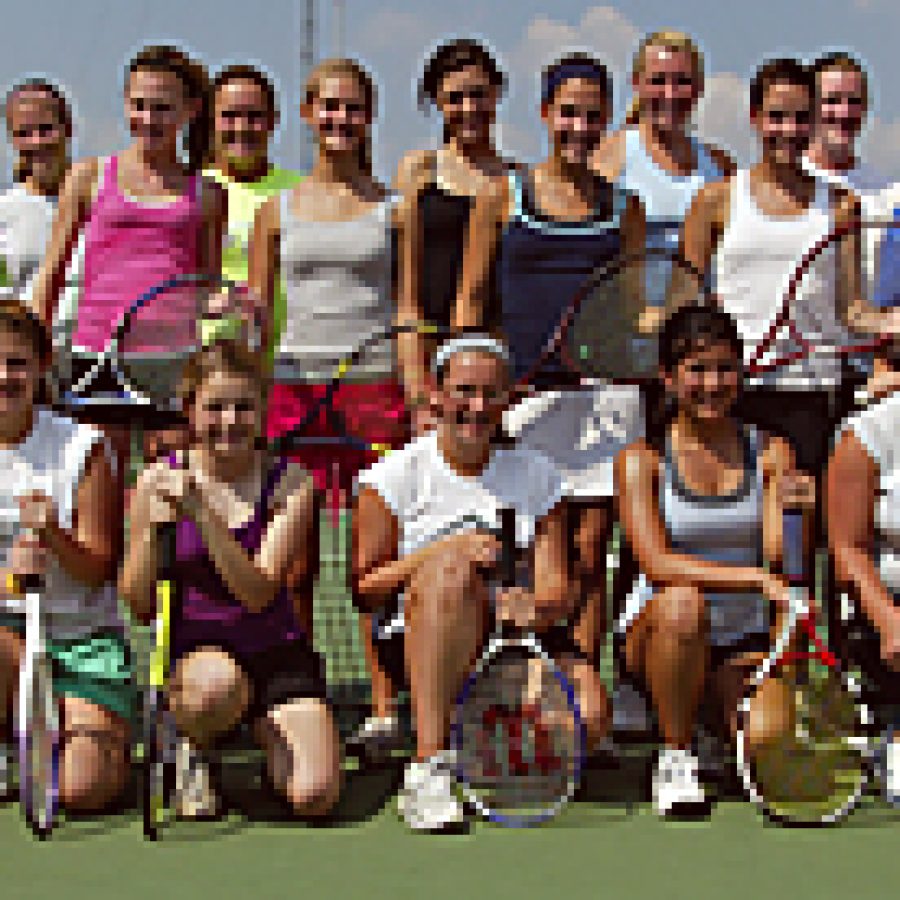 With four returning starters from last year's squad that placed ninth at the Class 2 District Tournament, the Lindbergh High School girls' tennis team could have several players advance beyond the district tournament this fall.
The last time the Flyers won a district tournament was back in 2006.
"It's going to be another growing year," head coach Laura Conti said. "We have four returning varsity players from last year and I think that it's possible for any of them to get out of districts this year."
Junior Kristi Tanaka returns for the 2009 season as the Flyers' No. 1 singles player.
"Kristi's a great athlete who came to tennis right before her freshman year," Conti said. "We look for more consistency from her as well as the ability to win matches at that top spot."
Sophomore Marie Schaeffer will play at No. 2 singles this season.
"Marie's just an all-around good athlete," Conti said. "We're looking for her to be more consistent with her game, and her ability to select her shots and change it up has really improved since last season."
At No. 1 doubles this season are seniors JoAnn and Nicki Nussbaum.
"This is their third year playing on the varsity and they have played a lot of doubles together," Conti said. "We're looking for them to be successful at the No. 1 doubles spot this year."
Conti also sees promise in seniors Roni Jones, Emily Walworth and Amy Baraba.
"Roni, Emily and Amy are four-year players in our program," Conti said. "All three of them are very fit and could easily play at No. 3 or No. 4 this season."
Lindbergh Girls' Tennis
Date Opponent Site Time
Aug. 26 Kirkwood H 4:15 p.m.
Sept. 1 Webster H 4 p.m.
Sept. 3 Parkway Central H 4 p.m.
Sept. 4 Marquette A 4:15 p.m.
Sept. 8 Oakville A 4:15 p.m.
Sept. 14 Cor Jesu H 4 p.m.
Sept. 15 Eureka H 4:15 p.m.
Sept. 21-25 Conference A TBA
Sept. 24 Parkway South H 4:15 p.m.
Sept. 29 Mehlville H 4:15 p.m.
Sept. 30 Parkway North A 4 p.m.
Oct. 1 University City H 4 p.m.
Oct. 2 Summit A 4:15 p.m.