Serve as a delegate and choose our next president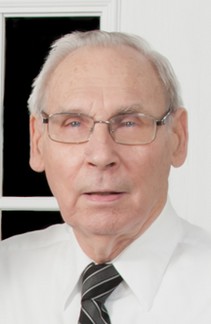 Healthy Living
By Carl Hendrickson
It's hard to believe this far into the presidential race, but the beginning of the presidential election year in Missouri starts March 10 with the Missouri presidential primary.
Over the next few months the political parties will be selecting delegates to attend their respective national conventions to choose the next president. You could be a delegate.
Why, you may ask? You will get an opportunity to shape policy. You could have a say about what goes into the platform of a political party.
You could be nominating the next president of the United States. If it is a brokered convention where no one candidate has a majority of delegates, the vote of each national delegate is extremely valuable. Finally, it is good to have a diversity of citizens, with varying backgrounds, making these decisions.
A Democratic candidate on the March 10 ballot must receive 15 percent of the statewide votes cast or 15 percent of the votes cast in a congressional district to be entitled to any of the 68 pledged delegates or 10 unpledged. Whichever Republican candidate receives a majority of the Republican votes cast will receive all 54 Missouri Republican delegates.
The first steps in the delegate selection process begin next month in the local caucuses. In St. Louis County, Republicans will assemble in township caucuses Saturday, April 4, to elect delegates to congressional and state conventions. The Democrats do so on Monday, April 6. Notice of the locations and times should be publicized. A reader's voter registration card shows the township where he/she dwells.
I have attended township caucuses in the past. At these meetings delegates and alternates were elected to attend the congressional convention and the state convention.
It is at these two conventions that delegates are elected to attend the national convention.
At the township caucus the attendees had an opportunity to discuss the proposed party platform. Changes were suggested and amendments thereto made for consideration at the national convention.
This year the Democratic congressional conventions will be held Thursday, April 30. The Republican convention is on Saturday, May 30. The Democratic Party state convention is in Jefferson City Saturday, May 9. The Republican state convention is in St. Charles on Saturday, June 20.
This year the Democratic Party is holding its national convention in Milwaukee, Wisconsin July 13 to 16. The Republican national convention is the week of Aug. 24 in Charlotte, North Carolina.
To get more information and to learn the specific requirements of being a delegate, look on the website of the respective political parties.
I hope you take the opportunity to become involved in selecting the next president of the United States. Our form of representative democracy only works if all citizens become involved.
Let us continue to have a government of and by the people.