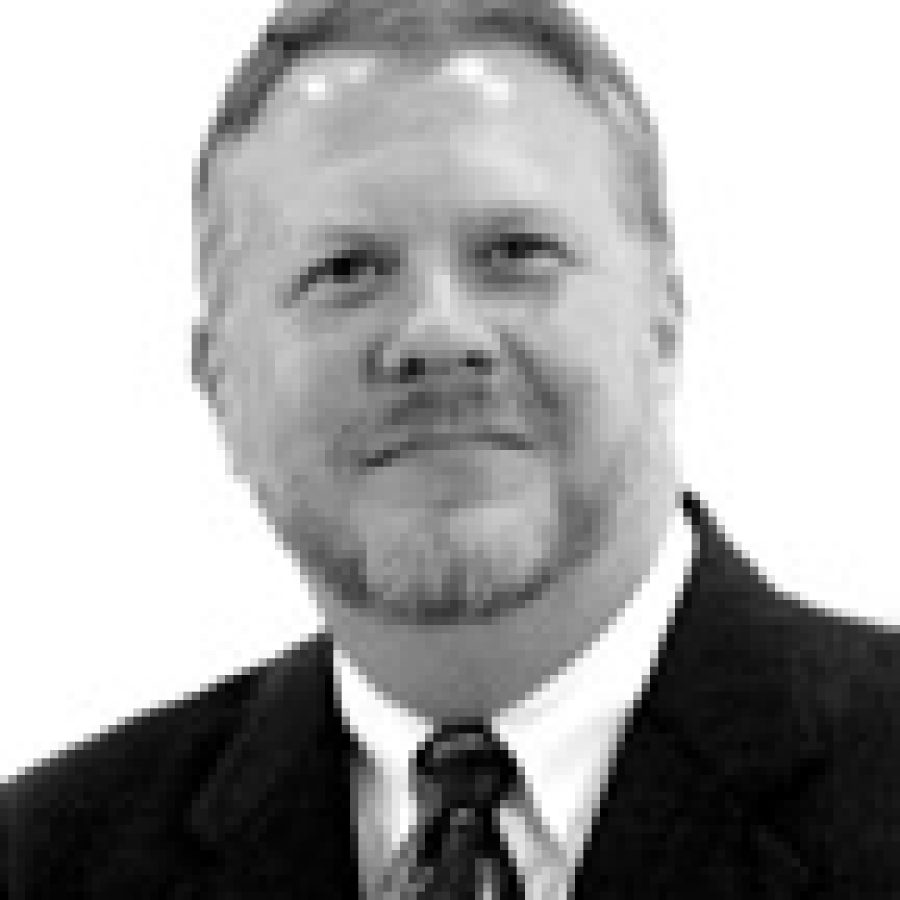 Want to take a peek at the future? Want to see what the 21st century classroom will look like?
This coming Monday, Sept. 10, COMPASS — Charting the Oakville-Mehlville Path to Advance Successful Schools — will sponsor a technology fair in addition to its public engagement program at Bernard Middle School, 1054 Forder Road.
Both private and public schools are adopting new technologies aimed at improving instructional delivery in the classroom. Go into any electronics store or watch kids hanging out at the mall and you will see that today's generation is comfortable with and attracted to technology.
In the classroom, technology engages children in academic activities the way a moth is drawn to a light bulb. The old memorization and "drill-and-skill" model of classroom technology is as outmoded as the eight-track tape player or "three-on-a-tree" transmissions. While some memorization is required to establish a knowledge base, it is the application of knowledge (skills) that ensures the knowledge is remembered and truly meaningful.
With technology, schools can combat the twin problems of student disengagement and low academic achievement by creating personalized, project-based learning environments where all students are challenged to meet high expectations.
Technology keeps students intellectually engaged and absorbed in learning. Technology can be used to teach higher-order thinking skills.
Teachers in high-performing, technology-centered classrooms use these tools to accomplish authentic learning, which teaches kids how to think rather than memorize facts. Students learn how to manage knowledge and information.
Students learn how to investigate and research; how to quantify and compare; and how to solve problems. They interact with fellow students and can communicate, create and collaborate with students across the country or around the world. Students learn the importance of representation by sharing their work in classroom presentations or on the Web.
With technology, students can access data that, in the past, was reserved for the privileged few. They have access to electronic libraries and can study rare documents and scientific specimens. They can participate in virtual classrooms to take advanced, college-level classes.
Using wireless equipment, children can learn anywhere, not just in the classroom. Cafeterias and common areas become extensions of our libraries and labs. Beyond the classroom, technology can manage our utilities, increase our security and improve our ability to communicate with parents and the community. Done right, we can use technology to deliver our services in a more cost-effective manner and with less impact on the environment.
As we evaluate our responsibilities as citizens, we want our children to be intellectually challenged, to be involved in sustained investigations, to have confidence in their questions and to feel that they are capable of meeting any challenges that may come their way.
We need to make sure our graduates are well-prepared for college, work and citizenship. I see technology as an important component of meeting that obligation.
More than 20 vendors will be on hand starting at 5 p.m. to demonstrate their products and services. Parents and students can inspect and try out these technologies.
After the fair, at 7 p.m., COMPASS will present an overview of the current state of technology in the Mehlville School District and ask for feedback from all participants. Please join us for what promises to be an educational and entertaining experience.
Tom Diehl was elected to the Mehlville Board of Education in April 2006 and currently serves as board president.