Schubert, Pressler are married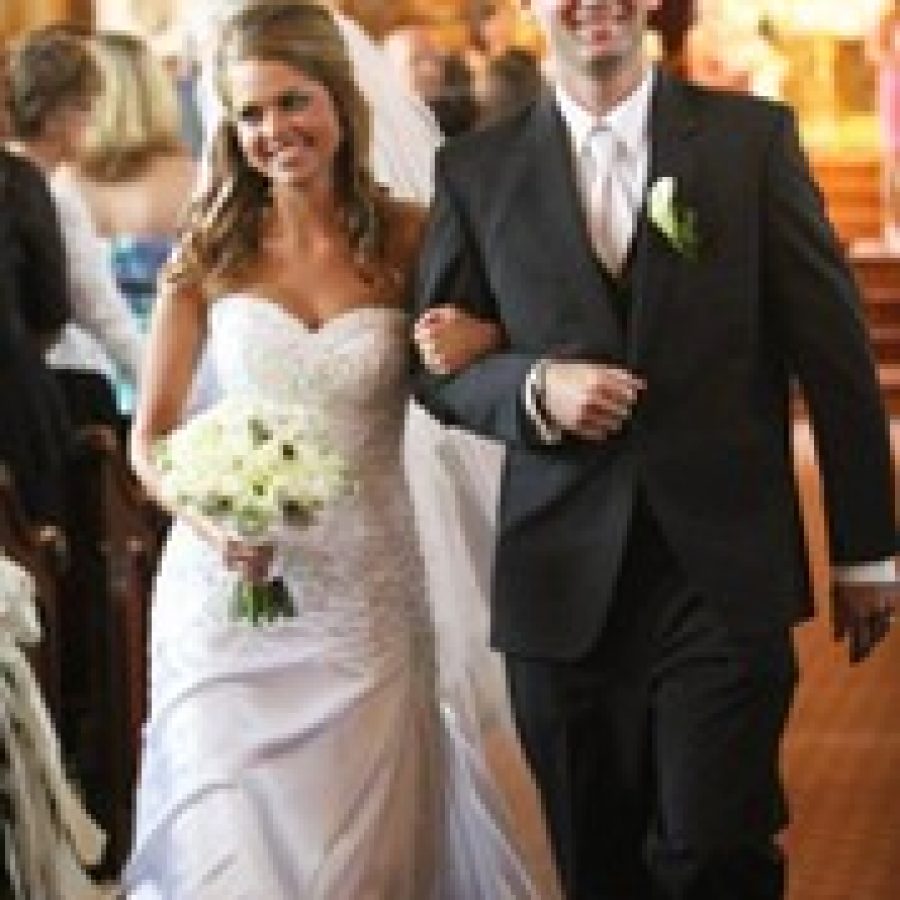 Jessica Schubert and Matt Pressler were married June 29 at the Shrine of St. Joseph by Monsignor Norb Ernst.
The bride is the daughter of Steve Schu-bert of Kirkwood and Kathy Sigman of Oakville. The groom is the son of Deb and Phil Pressler of Oakville.
The maid of honor was Laura Schubert. Bridesmaids were Katie Glover, Sabrina Sponik, Christy Luter, Brittany Stuckel and Clara Freeman.
The best man was Jake Pressler. Groomsmen were Mike Schubert, Mike Molnar, Jason Hall, Mark Schoeck and Dave Ross.
The flower girl was Alyssa Kulawiec.
A reception took place at the Franklin Room in Soulard.
After a honeymoon trip to St. Lucia, the couple moved to Manchester.