School celebrates National Blue Ribbon Award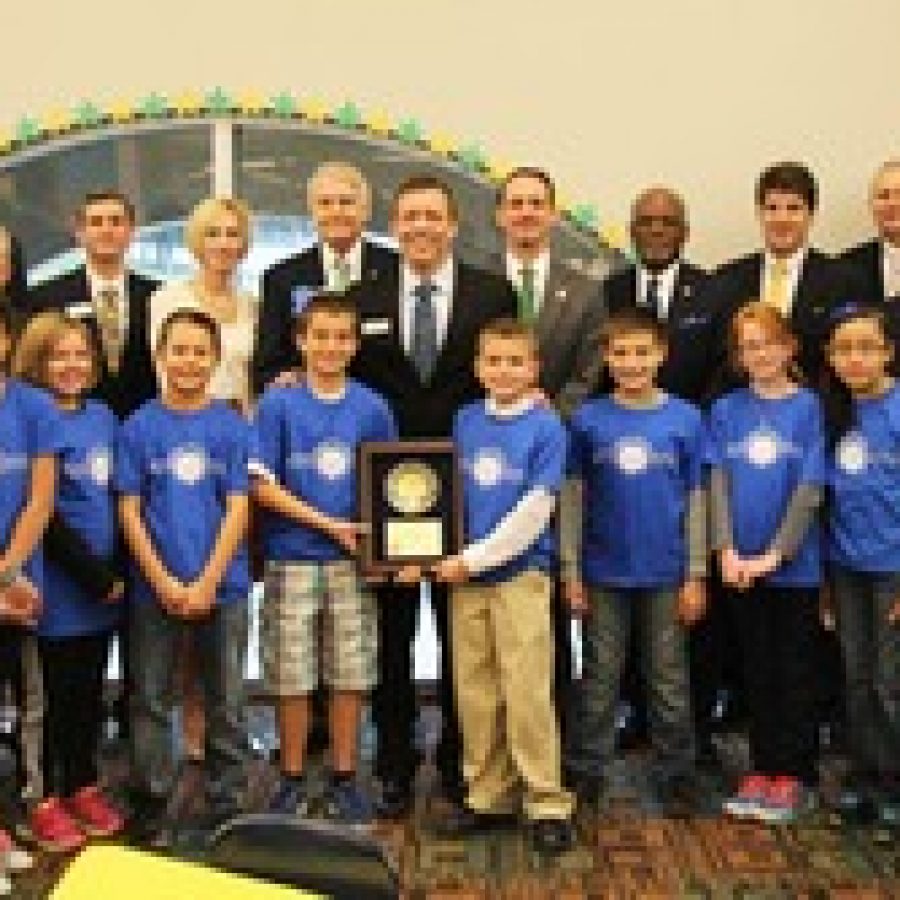 Several state and local officials joined Sappington Elementary School students and staff last week to celebrate the school's 2013 National Blue Ribbon School Award.
Eight public schools in Missouri, including two elementary schools, have been selected for this prestigious honor, and 286 schools — 236 public and 50 private — earned the honor nationwide this year. On Nov. 19, Sappington Principal Craig Hamby was in Washington, D.C., to accept the school's award during a luncheon with U.S. Secretary of Education Arne Duncan, according to a district news release.
The National Blue Ribbon Schools award honors public and private elementary, middle and high schools where students perform at very high levels or where significant improvements are being made in students' levels of achievement. To qualify in the "Exemplary High Performing" category, Sappington was recognized among the state's highest-performing schools, as measured by state assessments or nationally normed tests.
"There are two things every great school must have — great students and great teachers," Hamby told his students and staff during an all-school assembly. "You all come every day ready to learn. In addition, we have the hardest-working teachers I know. A great teacher is someone who inspires their students, and I see that happening every single day when I walk into our classrooms."
Sappington Elementary School is the third Lindbergh school to earn the Blue Ribbon honor in the past three years.
Hamby said his school is fortunate to have strong teacher collaboration and excellent focus in its professional development.