Schibig to serve as substitute Point principal
Safety of students top priority of district, Knost letter states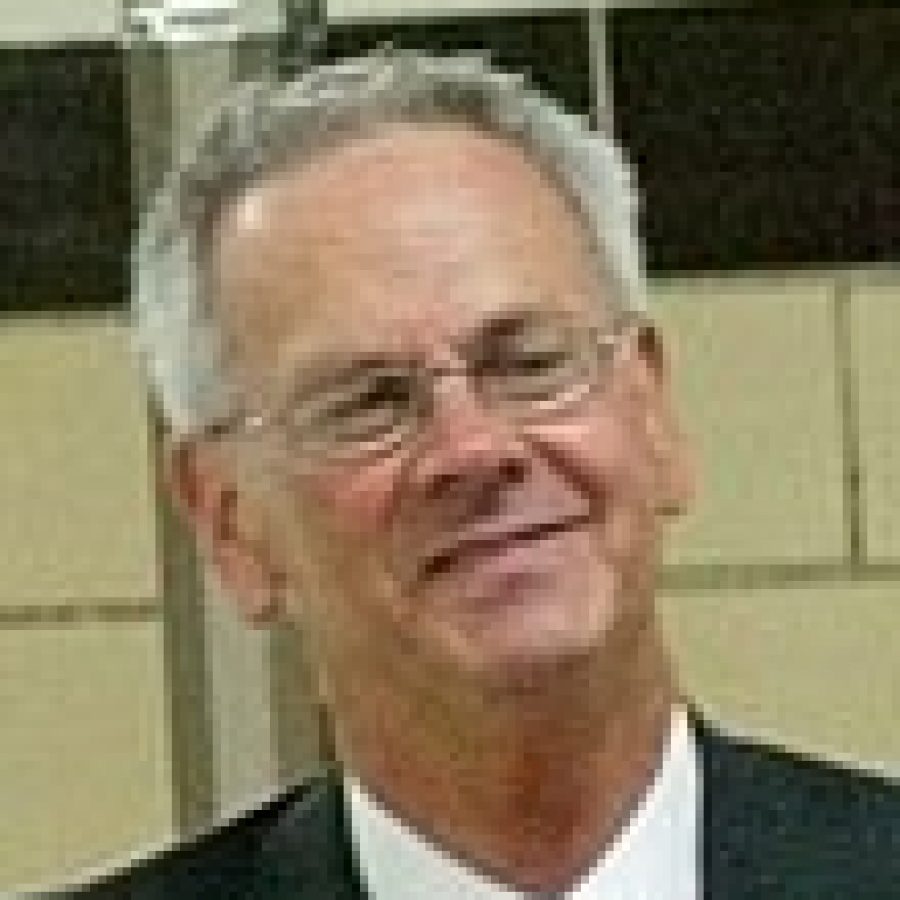 Roughly 200 Point Elementary School parents and staff members were introduced to retired Principal Jim Schibig on Sunday.
Schibig will serve as substitute principal for the elementary school while district officials investigate allegations of lewd and indecent conduct against Principal Jim Walters.
Superintendent Eric Knost told the Call the meeting was not to discuss the allegations against Walters, but for parents and staff to meet Schibig and discuss what to expect returning to school after spring break.
"We focused on the fact that we're not going to, as a school district, venture into discussions with students about what's going on," Knost said. "We're going to leave that as a family matter to be discussed at homes … We're simply going to let the kids know Dr. Walters is away from school tending to a personal matter, and in his absence Mr. Schibig is there to help them if they need his help."
Robo-calls were sent to the Point community, Knost said, which established parameters for meeting.
"I did have a lot of positive feedback afterward. People were very thankful for the opportunity to get together … The feel was a good feel. It was a very good, very positive feel," he said.
The district is viewing the situation in weeklong increments, according to Knost.
"I can't even guess what kind of lengths of time we're dealing with," he said, "and so we're going to approach each week in preparation for that week, and right now … the focus is to make the first week back the best possible week for students we can."
Schibig was principal of Beasley Elementary School for 15 years before retiring in 2001. He began his career in the district teaching at Wohlwend Elementary School and also held assistant principal and principal positions at Bernard and Beasley elementaries. The retired principal received the district's Distinguished Service Award last May.
District officials were notified March 19 of the allegations against Walters, according to a letter sent to parents March 20 by Knost.
Walters was issued a citation by park security at about 3 p.m. March 16 near Concourse and McKinley in Forest Park for allegedly grabbing his genitals "while talking to a person in his vehicle, who later confessed to what was happening," the citation states.
"These allegations do not relate to any actions by the principal on school property or with district students," Knost's letter states. "Our current understanding is that the principal was not charged with a crime and disputes some, if not all, of the allegations. Nevertheless, the district is, and will be, thoroughly investigating these allegations."
In his letter to parents, Knost wrote, "… The principal will not return to Point Elementary unless and until the district determines that to do so is appropriate and safe for all students.
"As always, student safety is our top priority in the Mehlville School District. We will continue to follow all necessary and desirable procedures in order to ensure the safety and security of all district students."
Walters is scheduled to appear in court on April 24, the citation states.
He has served as the Point Elementary School principal since July 1, 2007.
Before coming to the Mehlville School District, Walters served as principal of Bayless Intermediate School in the Bayless School District for three years.