Schelinski, Stadter vie for Crestwood seat
Schelinski, Stadter seeking seat held by Deutschmann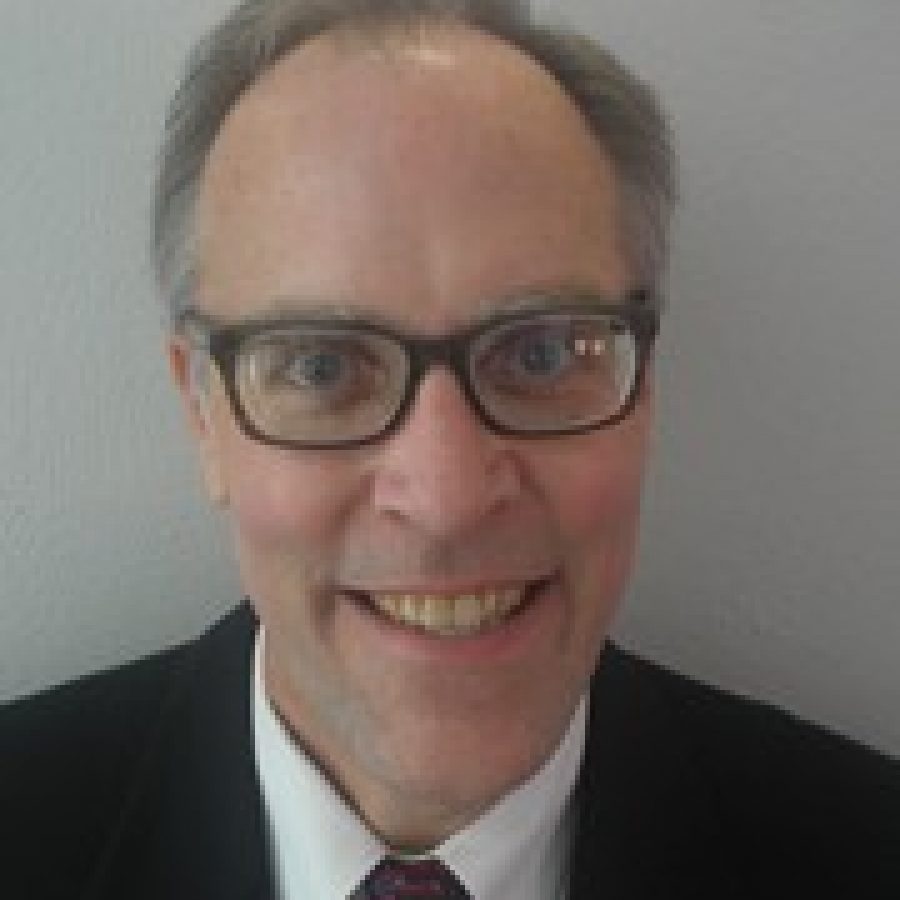 Crestwood residents Bill Schelinski and Mary Stadter are seeking the Ward 2 Board of Aldermen seat currently held by Robert Deutschmann, who did not file for re-election.
Neither candidate has ever held a political office, and both identified fiscal responsibility issues as key in their April 2 election race.
Schelinski said the most important issue of the race is "moving this city forward with the mall development, and I know that's a broad stroke of the brush. I have lived here going on five years now and some of the issues I read about when I moved here are still being talked about, not just the mall, which is obvious, but I still don't feel that the culture has changed enough to keep the fiscal responsibility the city worked so hard to obtain. The recent vote on the pool management contract took me completely by surprise."
Stadter said, "Keeping our city running effectively in the face of the massive reduction in retail revenue remains the most important issue facing the city of Crestwood, in my opinion. Crestwood has been forced to cut back its support resources to the bone, and based on our current income we will be hard-pressed to continue to provide the level of service to our citizens that they have enjoyed in the past. I'd like to see Crestwood in a position to not only maintain our services, but enhance them."
Schelinski, 53, 600 Sessions Ave., is a graduate of Bradley University and the Kellstadt School of Management at DePaul University. He is a part-time landscape maintenance worker and a full-time caregiver to the two young children he has with his wife, Trish.
Running for alderman is a logical step for Schelinski after he first got involved in city politics by reading the news and writing letters to the editor, he said.
"Having worked the last several years as a poll worker for elections, I am dismayed that so few take advantage of the right to vote, much less participate in their government," Schelinski said. "I am hoping that by being an alderman that I can not only add my work and life experiences to the board, but understand how the board's processes work and increase communication with the citizens of Crestwood to get them more involved."
Stadter, 46, 546 Aspen Drive, is a manager at Daugherty Business Solutions in Creve Coeur. Her current assignment is as an information technology project manager and engagement manager at Express Scripts. Stadter and her husband, Jonathon, have three sons who attend Crestwood Elementary School.
She has degrees from the University of Missouri at St. Louis and the University of Illinois at Springfield and currently serves as vice chair of the Public Works Board.
Stadter, who unsuccessfully sought a Ward 2 seat last year, said she is running because she is "concerned about the state of our city finances with the loss of so much of our retail revenue and the ongoing discussions about Crestwood mall and its future. I hope that my experience with business negotiations and managing a large budget will be beneficial to our board of aldermen to help get Crestwood onto a solid financial footing."
The candidates gave the following responses to a Call questionnaire:
Do you agree with the direction the city is moving under Mayor Jeff Schlink?
Schelinski said, "I agree with (the) direction. I've always believed that the tone of an organization comes from the top and Jeff has made a positive difference with his professionalism and respect shown for others. I think that with a new board and several new key city employees it will help Jeff move Crestwood forward with his leadership and vision."
Stadter said, "I believe that Mayor Schlink is a very intelligent and thoughtful leader and that he has the best interest of Crestwood in mind with the decisions that he has made. That said, I think he's also in a very tough position in regards to the mall issue, which certainly is at the forefront of most of Crestwood's collective mind. It's a balancing act to try to entice a company to commit to spending millions to develop the mall in a tough economy and still get a result that the city will be happy with. I think this has stagnated for far too long and it's time to get things moving."
Do you see a need to place a tax-rate increase before voters?
Schelinski said, "I see the need with the way things are going, but I don't agree with it at this time. I can't until the playing field is more level for everyone. In other words, my household income has decreased, so a tax increase takes more of a bite. If everyone enjoyed decent annual raises, a tax hike would be more amenable. Right now we consumers and business people have everyone dipping into our pockets.
"I think there are other areas to explore before we increase taxes and issues that need to be addressed before I'm willing to vote for a tax increase. I think we remove incentive from the city to resolve the mall and the Affton Fire Protection District, for example, if we just open our checkbooks to help solve the city's budgeting issues. I think (the) city made a mistake with the pool management decision when they know they want to explore a tax increase. I like (resident) Jerome Friedeck's 16 arguments for a tax increase. He has a great vision. But what would it cost? I don't want to pay for it. The people I've talked to are dead set against it at this time — except for Jerome."
Stadter said, "Unfortunately, I'm afraid we might be moving in that direction if we can't get a very quick commitment on the Crestwood Court redevelopment and have hope of additional revenue out of that sometime in the next two to three years. As a longtime Crestwood resident, I'm no more a fan of higher taxes than the next person. It's heartening to see that the city has gotten out from under its debt load, which is very positive. And we're moving in a better direction with the opening of several new businesses in Crestwood, including Culver's and Savers, and the soon-to-be-opening Pole Position Raceway.
"However, it's easy to see that these cannot take the place of our once-booming Crestwood mall. Our utility costs are rising, our streets are in a pretty rough state and we've cut city personnel back, I think, farther than we should have. However, if we do find the need to put a tax-rate increase before the voters, I think it should only be considered if it's a short-term increase."
Centrum Properties and Angelo, Gordon & Co. purchased the Crestwood mall in March 2008 from the Westfield Group.  Do you support Centrum's proposal to redevelop Crestwood Court, including the proposed use of tax tools?
Schelinski said, "I would reiterate my comments in the related questions above. I can't speak much about the proposal because there isn't enough detail. There were some good ideas and nice drawings presented back in June 2012. It sounded good in a presentation.
"We don't know where it stands today almost seven months later, with at least two more months before the new board is installed. To my knowledge, the one name given to us as a tenant has dropped out. How does that change their proposal?"
Stadter said, "I do support their proposal in principle. I think the idea of building an 'entertainment center' will bring in revenue from all over the St. Louis area, not just Crestwood … I think the use of TIF to accomplish this would be appropriate if the circumstances warranted it, but I believe the current TIF (request) is too large based on the information that has currently been shared."
Do you believe Aldermen should have private conversations with developers and potential vendors?
Schelinski said, "I've gone on record on this and the answer is no. It's a slippery slope. It diminishes transparency and trust."
Stadter said, "Yes, simply because those types of discussions are easier to manage in a smaller setting. However, I believe the minutes from those meetings should be made public record in a timely manner."
Would you support eliminating the city's animal-control program?
Schelinski said, "I know this is a hot-button issue and I believe an emotional one. My answer is no. Put it before the citizens of the city and vote on it and let's move on.
"Also, re-institute the requirement for pet tags. Increase fees, if needed, to cover the expense of animal control."
Stadter said, "No. I think this is a terrific service the city offers and I don't want to see any more of our services eliminated."