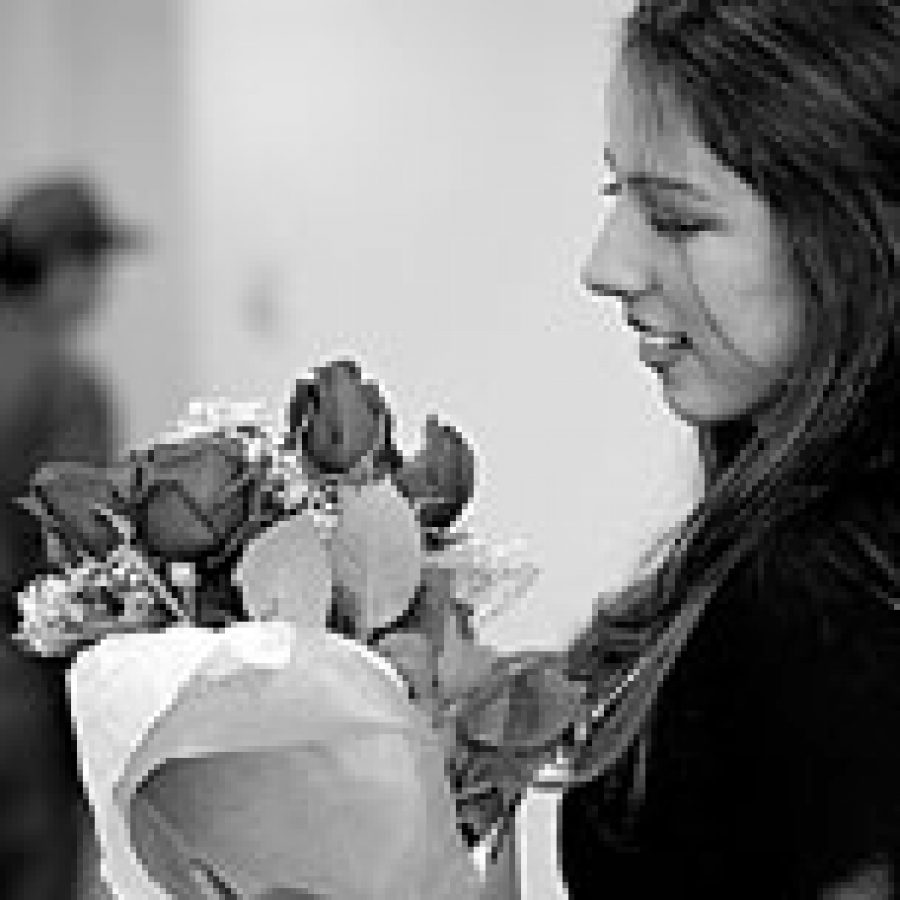 Love may be full of surprises.
But here's one you may not have heard before: A recent survey determined that 85 percent of men in America believe that simple romantic gestures — such as giving flowers — are important to a relationship, while only 75 percent of women feel that way. In fact, men are two to one times more likely to buy flowers for a loved one on Valentine's Day.
The Society of American Florists offers these other intriguing facts:
• For the Valentine's Day season, most cut flowers come from Ecuador and Co-lombia. Those flowers are cut, packed and handed over to commercial shippers to transport and clear the blooms through the U.S. Department of Agriculture, all within 24 hours of picking.
Miami International Airport is the major gateway for flowers from South America bound for the United States.
• America's florists report 130 million flowers were sold in the United States for Valentine's Day last year. One commercial shipper transported 7 million pounds of roses alone.
• Because roses must be between 34 and 45 degrees Fahrenheit to stay fresh, one commercial shipper flies them in on special refrigerated cargo planes.
• The Valentine's Day order rush begins about three weeks before that most romantic day of the year.
• Roughly 66 percent of roses purchased for Valentine's Day are red. Of the remaining Valentine's Day roses, 10 percent are a mix of colored roses, 9 percent are pink, 5 percent are peach, 4 percent are yellow, 1 percent are white and 2 percent are other colors.
Studies show men respond well to vivid, crisp colors such as red, orange, purple and blue. Women tend to relish pastel tones of pinks, peaches and lavenders.
• The 1990s spawned a virtual baby boom of rose varieties. Today there are close to 120 rose varieties commercially available — up from the few dozen choices found in flower shops in the 1980s.