Sappington students help celebrate Science Center's 50th anniversary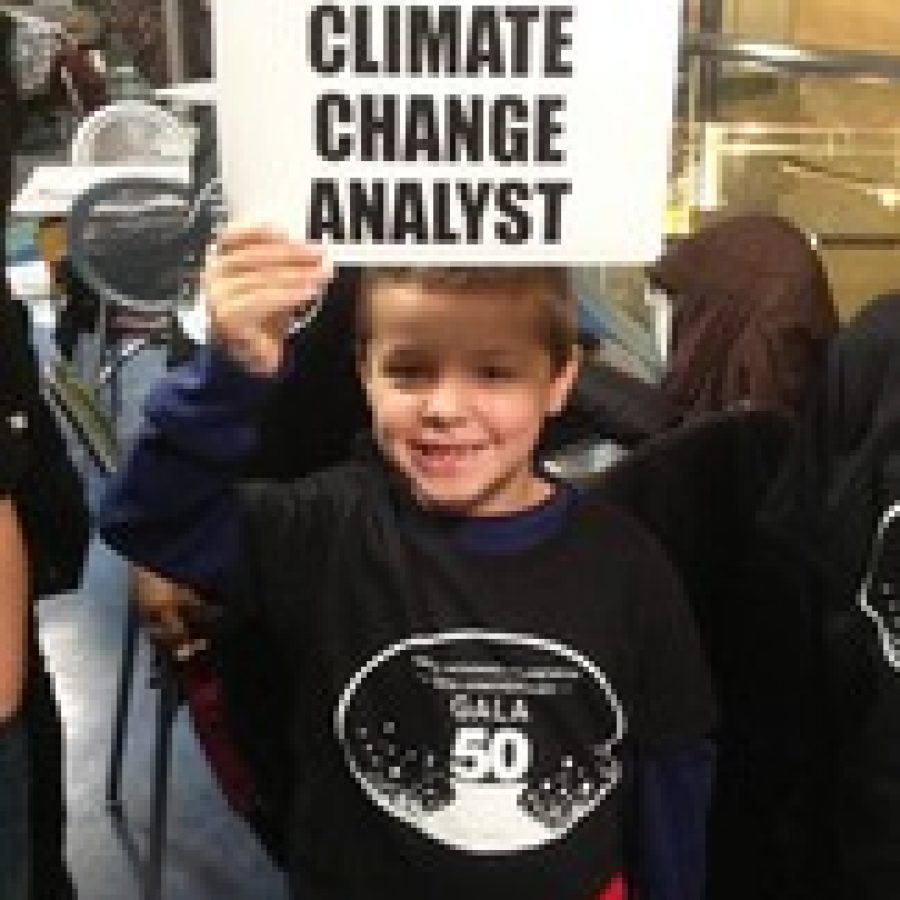 Sappington Elementary School students celebrated the 50th birthday of the James S. McDonnell Planetarium at the St. Louis Science Center during a recent black-tie gala.
Students from Sappington and two other area schools surprised executives from the corporations in attendance, including Monsanto, Boeing and Emerson, when they appeared to represent the "Future of St. Louis," according to a Lindbergh news release.
The third-, fourth- and fifth-grade students in attendance held up signs that said "Future Biochemist," "Future CEO" and other careers in science, technology, engineering and mathematics.
"St. Louis has so many wonderful learning opportunities for our kids, and we were proud to be a part of this celebration," third-grade teacher Maria Clancy stated in the release.
The students received six VIP passes for a return visit to the Science Center, and the center also will send a donation to the school for their participation.