Sappington fifth-graders will host Lemon-AID stand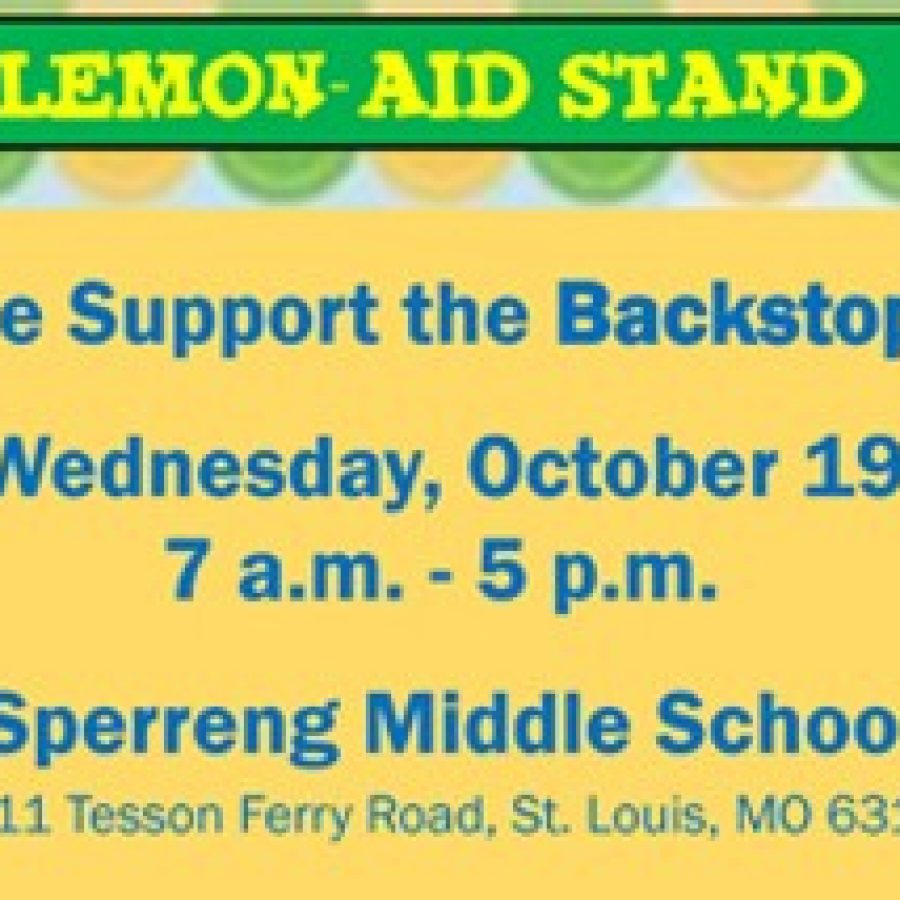 Sappington Elementary School fifth-graders will host a Lemon-AID stand Wednesday, Oct. 19, to raise money for BackStoppers, and the community is invited to participate.
The drive-through Lemon-AID stand will be open from 7 a.m. to 5 p.m. on the parking lot at Sperreng Middle School, 12111 Tesson Ferry Road.
The KFNS 590 AM morning show will broadcast live from the event, featuring Tim McKernan, Doug Vaughn, Jimmy "The Cat" Hayes and Frank Cusumano.
Donations of any amount will be accepted to benefit BackStoppers, a local organization that provides financial support to spouses and children of first responders who have lost their lives or been seriously injured in the line of duty.