Sappington fifth-graders collect over $20,000 for BackStoppers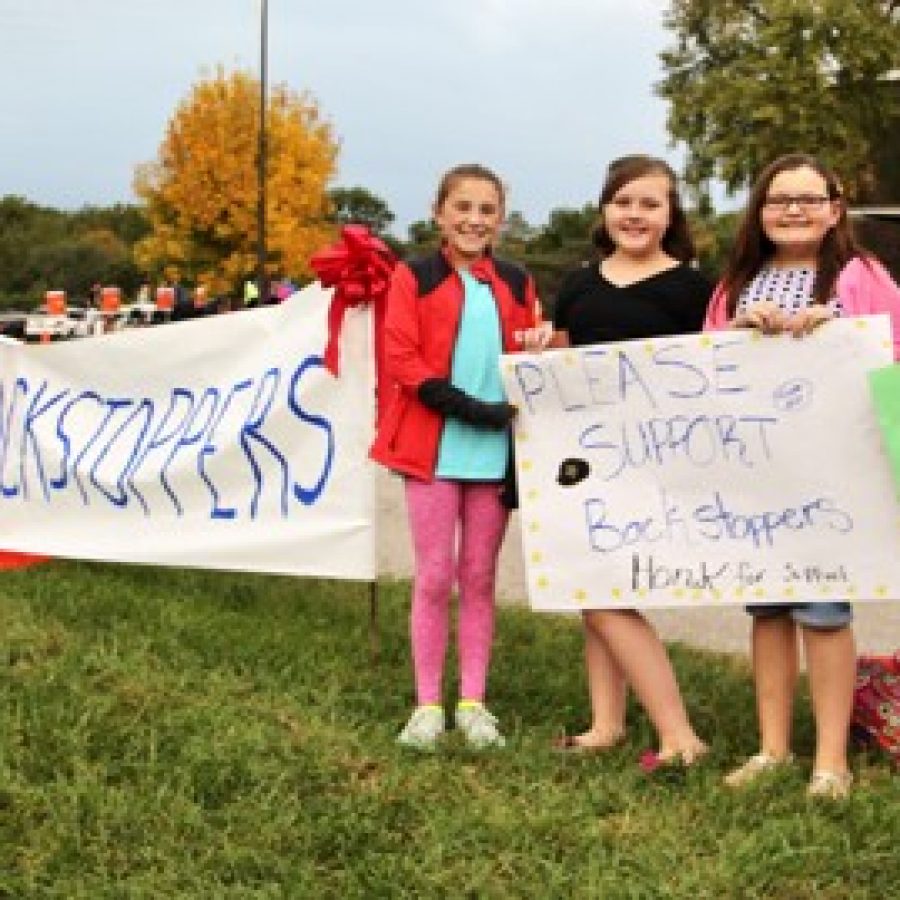 Sappington Elementary School fifth-graders collected $20,571.32 to support the BackStoppers during an all-day Lemon-AID stand on Wednesday, Oct. 19.
The Lemon-AID stand was at Sperreng Middle School, where Sappington fifth-graders attend school this year.
The KFNS 590 AM morning show broadcasted live from the event, featuring Tim McKernan, Doug Vaughn, Jimmy "The Cat" Hayes and Frank Cusumano.
Earlier this month, Lindbergh High School raised $2,300 for BackStoppers by collecting donations at home football games and collecting student donations during lunches. Concord Elementary School raised $3,147 for BackStoppers as well.