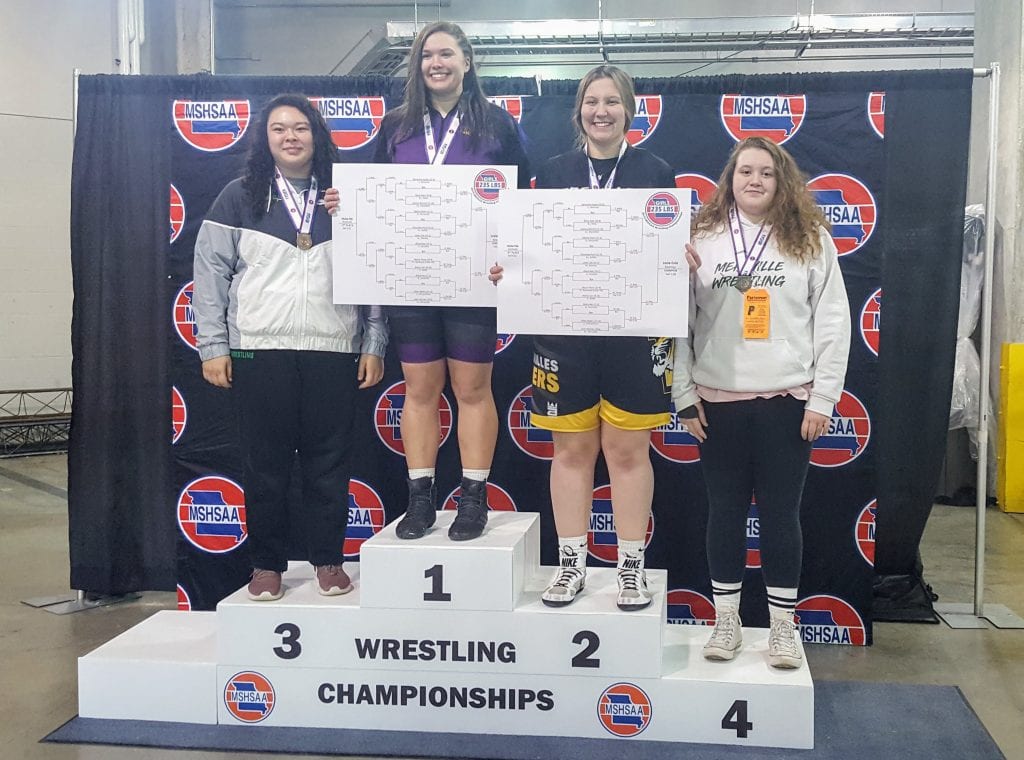 By Bill Milligan
For the Call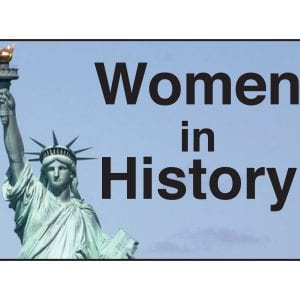 In south county's own version of the movie "Fighting with My Family," a female wrestler at Mehlville High School is trailblazing her way through competition after competition, inspired by her wrestling family.
MHS junior Samantha Apple finished fourth in the state wrestling championship this year, which is also the first time Missouri has allowed girls wrestling as an official sport.
But while the movie depicted its WWE heroine Paige's struggles to reach the top in wrestling entertainment, the opponents Apple pinned in 25 straight victories leading up to the state wrestling finals are very real.
"State is a big deal for a lot of people, but it's like child's play" compared to all the hard work it took to get there, Apple said.
As she took win after win, Apple seemed unstoppable this year.
One sports writer said as Apple stayed undefeated, "The Apple remains unbitten."
Her first loss came against Malia Pat of Smithville two minutes and 22 seconds into the match. She scored two more victories before losing to eventual state champion Lexie Cole of Kearney, one minute, 38 seconds into her final match.
"I think her goal this year was to win state," said her coach Emma Valleroy.
Until that loss to Cole, Apple had stayed positive the entire season.
"Mentally I wasn't prepared. People got in my head at state," Apple said. "When I ended up on my back, I was like 'this can't be the end of my streak,' but it was."
The Missouri State High School Activities Association voted last year to institute girls wrestling. MSHSAA member wrestling schools voted 202-41 to separate wrestling by gender, with separate divisions for boys and girls. Previously, girls and boys competed in the same division.
Girls wrestling will have a two-year transition period through 2020 in which female wrestlers can participate in either the girls or boys lineups during regular season contests only. After that, girls can only participate against girls.
"Girls wrestling numbers have grown each year as far as number participating," said MSHSAA Communications Director Jason West, hoping that separate competitions will increase participation. "We'd like to see that number grow even more. It became apparent to the membership."
Apple has participated in Mehlville's wrestling program since her freshman year, competing in offseason events in areas like Fargo, North Dakota and Tulsa, Oklahoma to sharpen her skills.
Although her brother is a former wrestler who was coached by her father, Apple got into wrestling by accident.
She originally tried out for basketball, but didn't make the team. Her homeroom teacher, who happened to be the wrestling coach, told her she should go out for wrestling instead.
"At first I was like — I don't know if I can do this," Apple said. But after she got into it, she found that "me wrestling, it's like a real feeling of accomplishment."
Although girls and boys competed together at that time, many girls tried out.
And she liked competing with boys she came to regard as "big brothers." In some ways, she preferred the boys team to the girls team.
Valleroy said she was surprised to see such an enthusiastic response among the girls at Mehlville High School this season.
"I think she's a good role model," said Valleroy. "I see lots of opportunity in wrestling."
So will Apple take another bite of the apple next year?
"She'll come back next year with more passion and fire," Valleroy said.
This woman in history is just getting started.