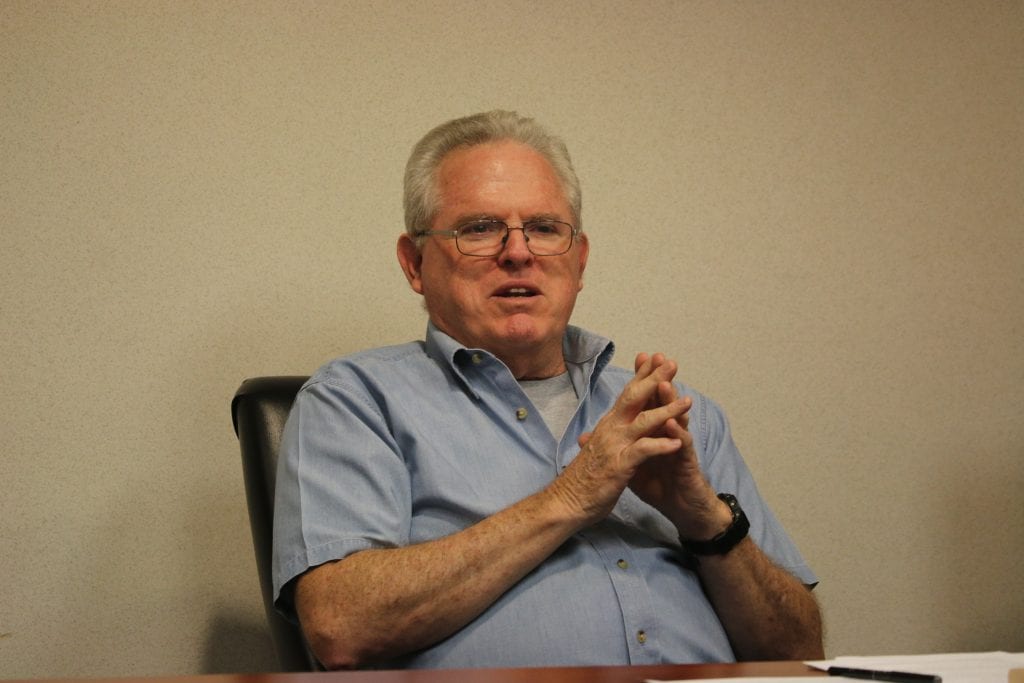 By Gloria Lloyd
News Editor
glorialloyd@callnewspapers.com
In an election that is more low-key than most races for the Mehlville Fire Protection District Board of Directors in recent years, incumbent fire board member Ed Ryan is being challenged by a former MFPD firefighter, Fred Baumgarth.
Voters will decide Tuesday, April 2, whether Ryan will earn a third six-year term alongside board Chairman Aaron Hilmer and Treasurer Bonnie Stegman.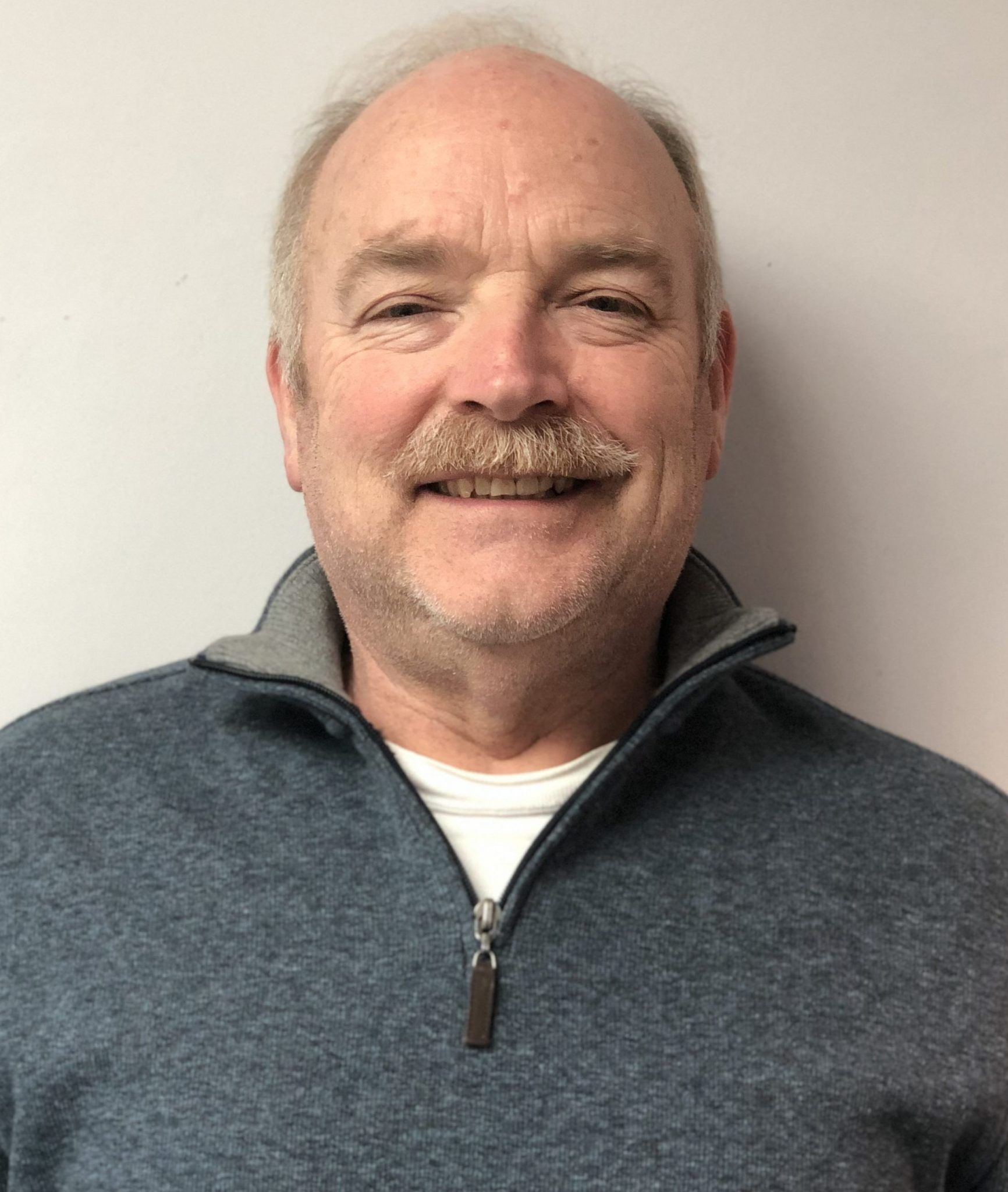 Baumgarth is a former MFPD firefighter of 33 years who retired as a firefighter-medic in 2015. He's lived in Green Park for 40 years, predating the city's existence.
Ryan is making the same argument that Hilmer made in his own race for a third term in 2017 about why voters should keep him around: The fire board has kept the lowest tax rate in St. Louis County flat for the last 15 years while providing superior services to residents.
Keeping that momentum going is the reason Ryan is running again, he said: "We want to continue to do our work serving you, and we want to do the best we can to keep your taxes in check."
Baumgarth said he was inspired to run by a column in the Call that noted the lack of competitive candidates in south county and encouraged residents to run for office.
"I just took the incentive from that article and ran with it," Baumgarth said.
Ryan said the MFPD has a different philosophy of how to spend its money than most fire districts. He noted that the tax rate is 41 percent lower now than it was after the 38-cent tax hike and that the board has funded three new firehouses, 10 fire trucks and 14 ambulances in 12 years "at no extra cost in taxes."
Citing comparison data, Ryan says that over five years, a person with a $200,000 house in the MFPD pays $984 less than the same house in the Fenton Fire Protection District or $1,015 less than the Monarch Fire Protection District.
"Everybody goes out for a bond issue, but we have not had to do that because we watch how we spend your money," Ryan said. "All the other fire districts, they have bond issues, they have increases in pay. We have a lot of stuff like that, but we're paying for those with our savings. We're looking down the road, four fire stations, no bond issue. Every year we buy a $400,000, $600,000 fire truck — no bond issue. We save for the future, and we buy it with cash."
Ryan said Chief Brian Hendricks and "the men who run the fire district" are "outstanding. We have a very professional crew, we're constantly making improvements in the training system."
Former firefighter Baumgarth said he didn't feel he would take the fire district in an entirely new direction from the Hilmer/Stegman/Ryan tenure, but he feels that there is room to improve services.
"Like Aaron Hilmer said, all the wholesale changes have been made, there's really not a whole lot to change, just try to do things a little different," Baumgarth said.
He said he has "no adversarial attitudes" toward his opponent, because "they've done the job that the voters elected them to do."
As for whether he will be endorsed by the International Association of Fire Fighters or its local affiliate, Local 2665, he said he doesn't think so.
"I am endorsed by no union affiliation in any way, shape or form," Baumgarth said. "To be perfectly honest with you, I wouldn't accept it anyway because if elected, I'm going to do some things that are needing to be done and may not be popular with Local (2665)."
He also plans on running an above-the-board race: "You're not going to see anything nasty, derogatory, backstabbing — that's just not me. We've got enough of that going on in politics nowadays as it is."
Baumgarth wants more ambulances
But drawing on his many years of experience in the district, Baumgarth does have a few improvements he'd like to make.
The MFPD has seven firehouses, with 24-hour ambulances at five of them. The headquarters on Mueller Road in Green Park has a 12-hour ambulance that can run up to 24 hours depending on staffing, and the No. 6 Firehouse at Becker Road in Oakville does not have an ambulance.
"I find that unacceptable," Baumgarth said. "I live in Green Park. Why is my ambulance only in service 12 hours a day? We've got to get that back up and running."
As for Becker Road, he said, "A district this size, with the amount of revenue this district has, why do the people who live in that area of south Oakville not have an ambulance at their station? They don't ever park an ambulance at 6 house."
That's always been the case, Baumgarth said, even under previous boards.
But Baumgarth says that another ambulance is needed because "every minute that you're not in an ambulance on the way to the hospital, that's precious time, just like a stroke patient — the sooner a stroke patient can get to the hospital and get that drug administered, the better chance they have of a good outcome. People say we've got paramedics on our fire trucks, that's wonderful, but the stroke drugs are not done in the field and the surgical procedures have to be done in the hospital."
The 1757 ambulance at Green Park is staffed 24 hours a day when there are no staffing shortages, Hendricks said. The day the Call talked to Hendricks, the No. 5 ambulance was running 24 hours.
"It all depends on manning — how many people are off sick, how many people are on vacation, workers' comp," Hendricks said. "Those three things right there drive our staffing model."
Although the No. 5 Firehouse used to have a 24-hour ambulance, that was moved to the No. 7 Firehouse on Old Lemay Ferry Road because of the increased traffic around Green Park and the South Lindbergh/Rusty Road corridor around Costco and Target, Hendricks said.
The ambulance was taking too long to get to calls on Lemay Ferry Road, Interstate 255 or in Oakville due to the traffic delays. But the ambulance on Old Lemay Ferry can zip up Lemay Ferry Road to Mehlville High School, or it can take Baumgartner Road to Interstate 255 or to the Telegraph Road corridor.
"It's more strategically placed if you look at a map of the district," Hendricks said. "It can get to more areas of the district faster than the ambulance on Mueller."